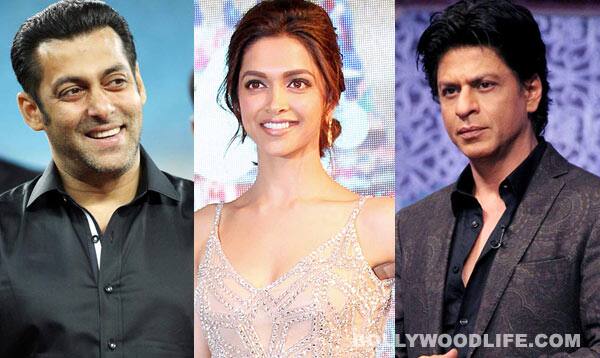 Looks like the eternal bachelor is in a mood to bring the leggy lass to his side
Deepika Padukone made her Bollywood debut with Shahrukh Khan in Farah Khan's Om Shanti Om. Well, this is a fact and the entire nation knows. But here is a unknown fact that might come as a surprise to you. Salman Khan apparently had a very important role to play at the beginning of Dippy's career. How, you ask? Deepika recently revealed that it was Salman and not Shahrukh who first offered her a film. According to the Ram-Leela babe, Salman spotted her way before Om Shanti Om happened to her when she had just hit the modelling circuit back then.
Deepika is keen on working with Sallu and they had even come close to signing Sajid Nadiadwala's Kick, but the deal did not work out. That's not all. Deepika has revealed that she is in touch with Salman and Sallu makes it a point to message her whenever he watches her ad's or spots any of her film posters. We also remember that Sallu bhai couldn't stop praising Deepika for her role in Race 2 when he was asked about it at an event.
So does this mean that Salman is trying to bring SRK's good friend Deepika on his side? Well, only time will tell.