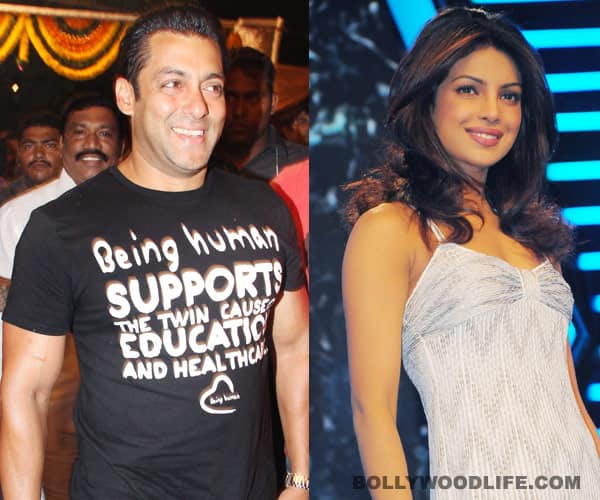 The Ek Tha Tiger star has suggested changes in the script of Zanjeer remake that will benefit the Teri Meri Kahaani leading lady greatly
Our high-heeled spy was woken up in the middle of night to interesting goss that Salman Khan has appointed himself the consultant for the Zanjeer remake. There are two reasons for that. One, his screenwriter father Salim Khan wrote the original starring Amitabh Bachchan and Jaya Bachchan, and has given his approval to the remake. Two, the Blockbuster Khan has taken a liking to South matinee idol Ram Charan Teja, so has decided to support his big break in Bollywood.
Our secretive informant reveals, "Salman invited Ram Charan and director Apoorva Lakhia to discuss modifications in the new Zanjeer."
He wants the Telegu superstar to show off his dancing skills in his first Hindi film. Remember how Big B's character was serious and had no room for any song and dance? But the big change suggested by the superstar in the screenplay that caught our attention has to do with the leading lady character, Mala (Priyanka will play that role in the remake).
Apparently the Ek Tha Tiger star wants PeeCee's role to be more glamourous, glorious and gratifying than it was in the original. By the way, one also hears that the dusky hottie will croon her own songs in the new Zanjeer.
Coming back to Salman – what could have led to his new found care and concern for a friend-turned-foe-turned-acquaintance?
Could it have anything to do with the fact that Priyanka is no longer part of the inner circle of her favourite co-star, Shahrukh Khan's camp any more? We don't know, we are just thinking out loud, honest!