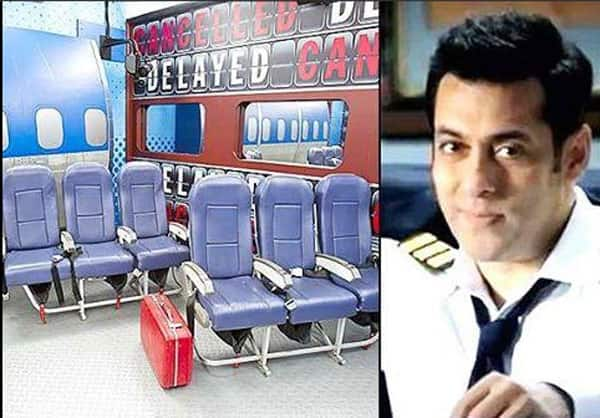 It looks like India's most controversial show is literally going the Big Brother way this year
When the first teaser of Salman Khan's upcoming eighth season of Bigg Boss came out recently, we were the first ones to tell you that this year the glass walled house will be designed like an aircraft. And we thought that our guess was right when a Salman Khan fan club posted some inside pictures of the Bigg Boss house from their Twitter handle.
However, it has now turned out that those photos are of the house that was shown in Big Brother 15 (US).
So does it mean the makers of the high voltage reality show are copying Big Brother 15 this year considering even they had their house designed like an airplane? Also we are told that BB8 have a certain section based on the iconic airlines show Pan Am. For those of you who don't know, named for the iconic Pan American World Airways, Pan Am featured the pilots and stewardesses of the airline as it operated in the early 1960s at the beginning of the commercial Jet Age.
Well, we absolutely can't wait for September 21 coz that's when Bigg Boss 8 is going to hit the television screens. Mutual thoughts?