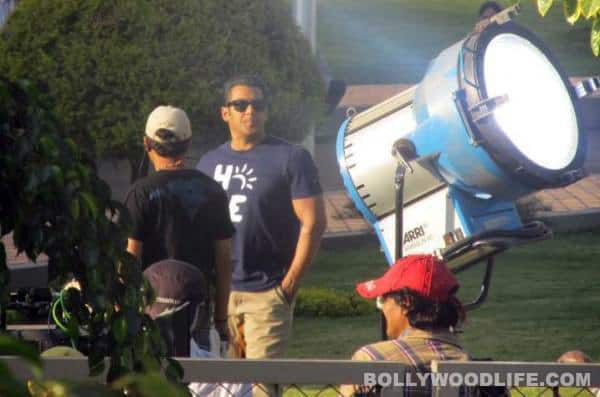 Initially, Salman's health issues and court hearings postponed the shooting schedule which resulted in Sallu missing his Eid release, and now the action men from South have brought the Lavasa shooting schedule to an abrupt halt
Sohail Khan's much-anticipated film, Mental starring his bade bhaiyya Salman Khan has been in troubled waters ever since its inception. Firstly, Sohail had announced that he'll start work on Sher Khan which was put on the backburner for reasons best known to him. Secondly, when he announced Mental and was through with the pre-production work and was just about to start filming it, Salman's medical check-ups to the US and his court hearings in the 2002 hit-and-run case added to Sohail's woes.
Then we reported that a dispute had broken out between the action artistes from Hyderabad, Chennai and the film's production team. Reason? The South stunt choreographers alleged discrimination and that the Mumbai action artistes were paid double the amount as compared to them. Uff! They filed a complaint with the FWICE (Federation of Western India Cine Employees) officials in Mumbai. When their plea was rejected, the artists reportedly stalled the shoot of the action sequences on the sets of Mental.
Two senior officials of FEFSI (Film Employees' Federation of South India), Shiva and Vijayan, flew down to Mumbai to help resolve the dispute. However, talks between the FEFSI officials and FWICE reached a deadlock. Despite intervention by Salman and Sohail, Shiva and Vijayan returned to Chennai, taking back with them the entire South group of action artistes. The Khans have now been left high and dry, with less fighters to shoot the remaining action sequences.
Well, we hope the issues are cleared and the film hits the screens soon. Right, BollywoodLifers?