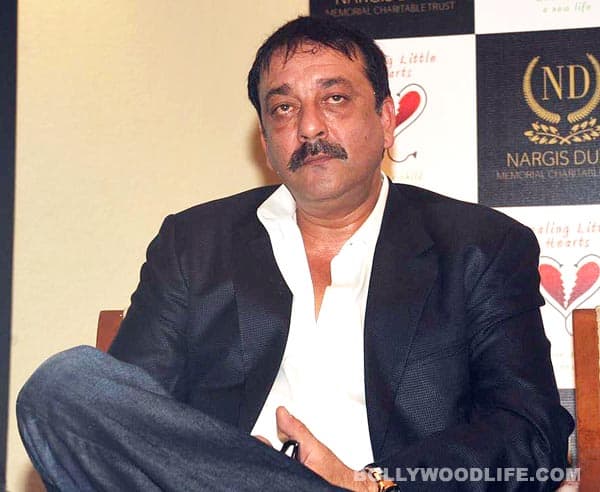 Sanjay Dutt's parole has been extended for the third time. So out of 10 months (from the time he surrendered) the Agneepath baddie has been out of jail for almost four months. Looks like Dutt is indeed enjoying special treatment coz of his star status, hai na?
Sanjay Dutt, who was convicted in the 1993 Mumbai serial blasts case, has been out on parole since December 21, 2013 coz of his wife Maanyata Dutt's ill health. The B-town actor will stay out of jail till March 21. While the Deputy Commissioner Tukaram Pawar said in an interview that this is Sanju baba's last extension for this year, we fail to understand why the actor is getting so many extensions in the first place. Coz if there was an aam aadmi instead of the Munnabhai actor, would the law grant him parole? Well, maybe but three times? Wethinks absolutely not! Then why is Maanyata's hubby dearest getting away with the law so easily? He maybe a Bollywood superstar but he is just an aam aadmi, like all of us, in front of the law. So from a common man's perspective the whole parole extension episode is unfair.
Also, we know paroles are granted to jail inmates but in this case things moved pretty fast it seems. Strange considering law related work in our desh is always time consuming, no? And though a Pune based lawyer has filed a PIL against Sanjay Dutt's parole grant, we aren't sure if it will make any difference. After all, rich and influential people always have their way just like they show in films.
While this is Sanjay's last parole this year, we won't be surprised if he gets an extension again citing his own health problem. Well, Dutt may have gained sympathy from his industry friends but wethinks the actor is using his star power to deal with the law which is really sad. What do you think Bollywoodifers?