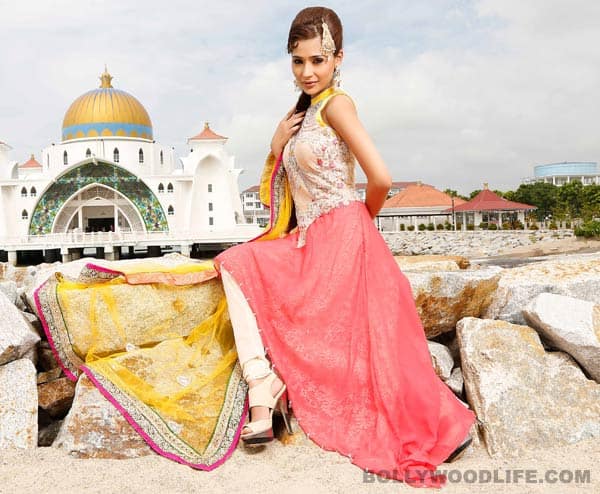 There is no doubt that the actor has issues with the producer and director of her movie, Midsummer Midnight Mumbai
Producer Mohammed Ali Guddu and director Braj Bhushan have declared Sara Khan unprofessional and someone with too many starry tantrums. They accused the Sara and her beau Paras Chhabra of not giving them time, reaching late on the sets, making frivolous demands and basically being unprofessional. In her rebuttal, Sara claimed that the producer and director didn't give her prior notice about shooting intimate scenes with the villain (producer Mohammed Ali Guddu), asked her to wear skimpy clothes, but didn't give her a vanity van for security. She also mentions that she is not comfortable getting intimate with someone older than her.
We get that the actor should have been given prior notice, but one cannot always have everything as per their desires, no? Being an actor, intimate scenes – is part of the script and that shouldn't be a problem, no matter who you do it with, right?
However, Ali claims that he has no scenes, let alone intimate scenes with Sara. Yes, he is playing the antagonist but they have no sequences together. Sara on the other hand claims that she has a recorded video as proof of a song where she had to get close to Ali. This is so confusing!
The blame game is on and the movie is stuck. The makers regret casting Sara in the role and vice versa. We wonder who is ultimately saying the truth? And whatever be the case, will the movie finally hit the theaters at this rate? There is also a speculation that this is probably just a publicity stunt, but we doubt that.
We believe, that now it doesn't really matter who is right or wrong, just that a lot of people who's livelihood depends on the movie making money will be left in the lurch. So let's hope they all wisen up a little, think of the end product and move on with it. What do you think BollywoodLifers?