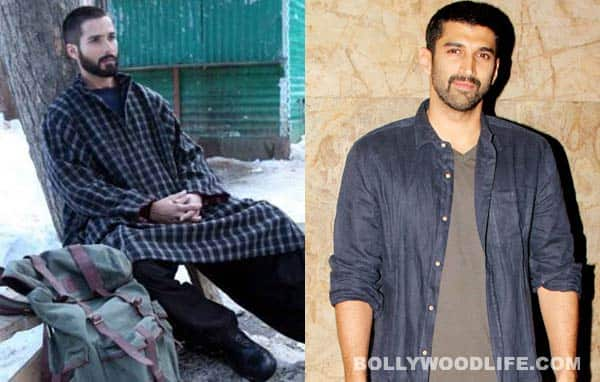 The two actors seem to have a lot of similarities. Read on to find out
Apart from similar sounding surnames, Shahid Kapoor and Aditya Roy Kapur have much more in common, it seems. Why do we say so, you ask? Well, the story goes something like this. Apparently the duo's avatar in their next films is quite alike.
While Shahid's cropped hair grabbed headlines recently, Aditya on the other hand has also been sporting a similar haircut for his film Daawat-e-Ishq. But wait there is some more. We hear that the duo also share the same name in their films. Shahid stars in and as Haider in Vishal Bhardwaj's upcoming directorial venture, and Aditya is also called Haider in Daawat-e-Ishq, which also stars Parineeti Chopra. It's quite an interesting co-incidence as both the films belong to different genres.
Now, we really don't know who is aping whom. But looking at the recent events, it's Shahid who has copied Aditya, since the latter has been sporting this look from a long time now. All said and done, fortunately both the films are not releasing around each other. Haider will hit the theatres in September 2014 while Daawat-e-Ishq will release in May 2014.