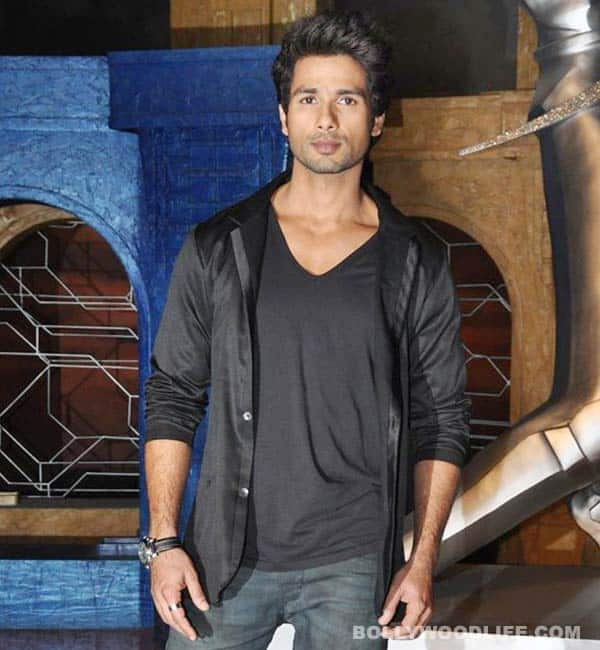 Asking the Teri Meri Kahaani star about the remake of Tamil hit film Vettai is like talking to a wall, but finally we get some clarity on this much-talked-about project…or do we?
The 'No comments' stance Bollywood stars maintain to suit their convenience sometimes drives us up the wall. While it makes interesting copy and keeps the actors in the limelight and us more than merely busy, the tight-lipped attitude leads to endless confusion.
The Hindi remake of the Tamil superhit film Vettai is one such story mired in rumour. As per the last heard goss: Tere Bin Laden fame Ali Zafar, who was going to play second lead, had slipped into Shahid Kapoor's rejected boots for the remake. Why was the star actor out of the project?
The meticulous Sasha apparently wasn't impressed with the remake's screenplay and dialogues. So he asked producer UTV Films and director Linguswamy to work a little more the script. But every time the rising superstar was asked about the remake, he maintained his characteristic silence.
Sorry Sasha, but finally your friend has let out your top secret. In a magazine interview, the Teri Meri Kahani actor's physical trainer Abbas Ali, while disclosing the hottie's fitness regime said, "Shahid also needs to train for the remake of Vettai and another hardcore action movie. So we are doing combination training."
We don't know if the classified information was erroneously revealed or Ali, like us, was tired of Sasha's secretive attitude. Or is this perhaps another twist in the publicity tale? Anyway, it means that Shahid will be the first of new generation of superstars to have his share in the 'regional remake' pie. Let's wait to find out if he can recreate the same BO magic that his seniors like Salman Khan, Akshay Kumar and Aamir Khan have spelled!