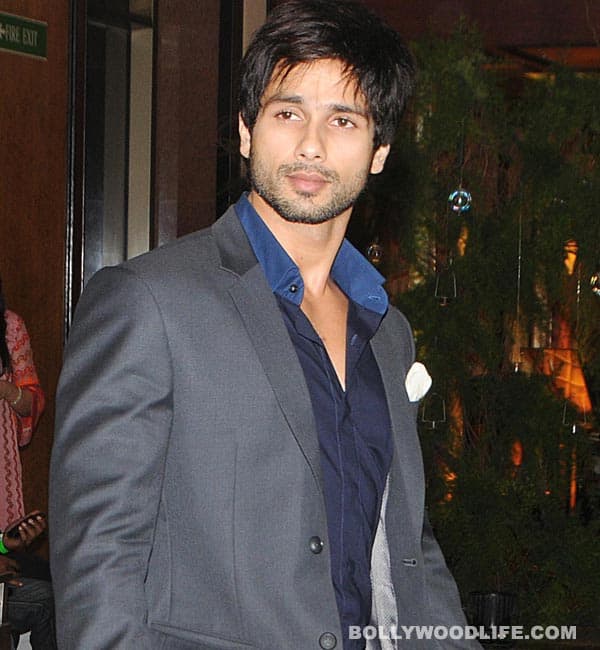 The Mausam actor has been avoiding the media as Kareena Kapoor's wedding date nears, for obvious reasons, wethinks
Shahid Kapoor's bitter break-up with then-girlfriend Kareena Kapoor has already started haunting the chocolate boy as Kareena's wedding date nears with every passing moment and the media too gets more eager to get a reaction from Sasha (read: to provoke the actor). The 31-year-old has already gone into hiding to avoid the embarrassing situation.
Kareena will wed her long-time boyfriend Saif Ali Khan on October 16 and the Shahid-Kareena-Saif love triangle saga is being played out on TV channels already. So the moment Shahid steps out of his home, there will be a battery of inquisitive journalists equipped with stinging questions ready to shove their microphones into Sasha's face to ask the most significant question: How does it feel on this special day as your once 'good-friend' Bebo ties the knot with Saifu? Would you like to wish the couple?
Shahid has enough on his stress-plate; he is already worried about his career graph. We struggle to remember his last hit. And now Saifu's marriage is only going to make matter worse for the cute-looking actor. We think he should just send a quick congratulatory message to Kareena via the nosy journalists to get it over and done with. We know he is a good actor and he can pull off this act well to salvage the situation!
As for his career….well, we can't think of any solutions for that one at the moment…