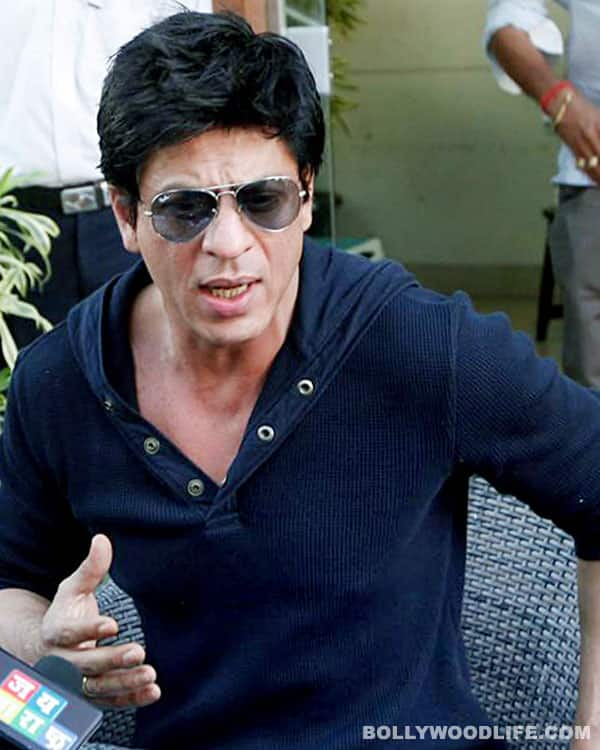 The National Organisation for Tobacco Eradication's (NOTE) main complaint is Shahrukh Khan's arrogant behaviour and utter disregard for the law
The Badshah of Bollywood seems to show no regard for the law, claims Shekhar Salkar, General Secretary, NOTE. "My main grievance is his arrogant demeanour with which he time and again decides to trample the law and smoke in places where he can be viewed and emulated by thousands of viewers when he can smoke privately," said Salkar in an interview to an agency.
SRK's repeated offenses make us wonder if it's just him, or is the entire film fraternity the same. Salkar informs that some time back, Amitabh Bachchan was slammed with a case for smoking in the poster of his movie, Family. The actor later apologised graciously and promised to never repeat it. During the shoot of Golmaal 3, Ajay Devgn was seen smoking in public. When NOTE sent him a letter, the actor courteously accepted his mistake and has not repeated it during any of his visits to Goa.
So why is SRK not complying with the same law? The actor was recently seen smoking at the IPL match in Jaipur and has now been summoned by the Rajasthan court. And it's not a first for the actor. But Shahrukh did not apologise for breaking the law and the fee from Rs 200-1000 is too nominal for the star. We think it's high time the actor takes the law more seriously, and behaves like a responsible citizen.
Read more on Shahrukh Khan:
Are you on Shahrukh Khan's side?
Shahrukh Khan has defamed IPL: Rozlyn Khan