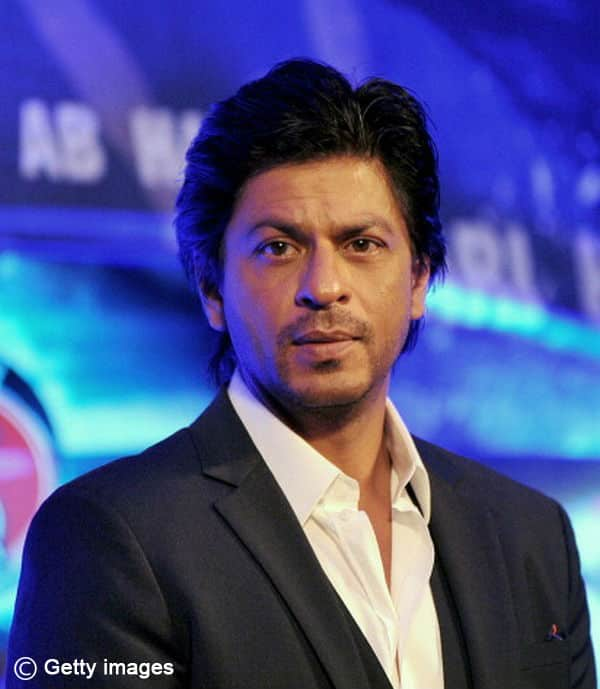 Indian fans wonder why the actor made his recent comments about being a Muslim in India
The surname Khan in Bollywood brings a smile to many faces, since it identifies superstars like Dilip Kumar (Yusuf Khan), and Aamir Khan, Shahrukh Khan and Salman Khan. And these actors have attained cult status in India and abroad thanks to the eternal love that their Hindu (among others) fans show them. It is very rare to find an Indian think that a sports star, singer, writer, director, painter or actor should be disliked or hated because of their religion. We're sure the same sentiment is shared by people from Pakistan and other Islamic nations, who show so much affection for Hindu B-towners like Kareena Kapoor, Hrithik Roshan and Amitabh Bachchan.
Why then is Shahrukh, who has been given so much adulation and affection, feeling left out and victimised for being – of all things – a Muslim? His recent comments to Outlook Turning Points magazine, published in association with The New York Times, leaves us wondering what went wrong.
In an article titled Being a Khan, the actor said, "I sometimes become the inadvertent object of political leaders who choose to make me a symbol of all that they think is wrong and unpatriotic about Muslims in India." But then he contradicted himself, saying, "So I am a Khan, but no stereotyped image is factored into my idea of who I am. Instead, the living of my life has enabled me to be deeply touched by the love of millions of Indians."
Maybe, like one journalist said, SRK is going through a midlife crisis. And that's why there was a battle with a security person at the Wankhede stadium and a brawl with director Shirish Kunder at a party. Or maybe the actor was truly trying to protect his daughter Suhana and himself, in the two separate cases.
But seriously, has Shahrukh – through his growing years in Delhi as a freedom fighter's son and his struggling years in Mumbai – felt that the people around him were not treating him right just because he was a Muslim? Did someone really call him a 'terrorist' here in India? Or was it just insensitive Customs officials at US airports?
Maybe that was the need to make My Name is Khan and emphasise the 'I am not a terrorist' line. The actor was probably annoyed 'cos he shares his name with a wanted terrorist. We get that.
But what bothers us is more fundamental an issue: even after so much success, fame, money and love, does Shahrukh think of himself as a 'minority' citizen? Why is he saying he's given secular names to his half-Hindu, half-Muslim children? What is he afraid of? Is he getting genuine threats from terrorists?
SRK said to Outlook, "There have been occasions when I have been accused of bearing allegiance to our neighbouring nation rather than my own country – this even though I am an Indian, whose father fought for the freedom of India. Rallies have been held where leaders have exhorted me to leave and return what they refer to my original homeland."
Yes, there are people from across the border who are giving their unwanted opinion in the matter. Lashkar-e-Taiba chief Hafiz Saeed wants Shahrukh to settle in Pakistan. Also, Pakistan's Interior Minister Rehman Malik thinks the actor is born Indian and "would like to remain Indian". We ask, why shouldn't SRK remain Indian? Malik added, "I will request the government of India (to) please provide him security. I would like to request all Indian brothers and sisters and all those who are talking in a negative way about Shahrukh, they should know he is a movie star," Malik said. Thank god for telling us he is a movie star!
Indian Home Secretary RK Singh replied to Malik, saying, "We are capable of looking at the security of our citizens. Let him (Malik) worry about his own."
It is not a strange coincidence that all this is happening after SRK's police security was removed recently, after reviewing his behaviour in public and especially with cops. We wonder why Pakistan is pressurising India over the security of a movie star, of all people!
Wethinks that in this situation, King Khan should just relax and not think too much about being a Muslim. After all, he has often said that in his life there is no separation of the religions, Hinduism or Islam, with all gods being worshipped in his home and office alike. And we don't love you any less or more because you're a Muslim and not a Hindu, Shahrukh. As for the people who are perhaps intimidating you, leave the rest to Allah…or Vishnu, we say!
Cast your vote in the poll: