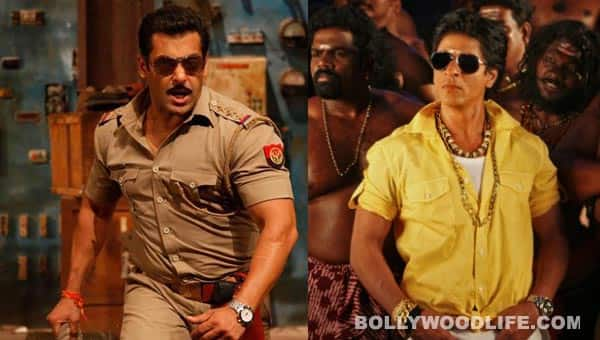 SRK is recovering from shoulder surgery, but he seems to be more than willing to endure pain to win the coveted action hero title
We love Shahrukh Khan's romantic avatar, but it seems that the king of romance has developed a passion for that adrenaline rush that comes with doing hardcore action. When the actor teamed up with director Rohit Shetty for Chennai Express, he decided to perform his own stunts – and there are plenty of them, even in the few promos and trailers we have seen – despite his injured shoulder. As SRK said in a recent interview, "I like doing my stunts. I feel I haven't worked if I haven't been doing my stunts. I am very good in jumps and somersaults. I can do a lot of stunts, when my son and daughter ask me, you did that yourself, I don't want to lie. I want to say, yes, I did it myself. I feel proud." And even though you can see that he does not move his right arm very much, especially in the Tera rastaa song with co-star Deepika Padukone – King Khan certainly is a super dad!
As for action, you should tell us – is SRK any match to Dabangg dude Salman Khan? Can he outdo Akshay Khiladi Kumar? Is he better than Singham star Ajay Devgn? You tell us!