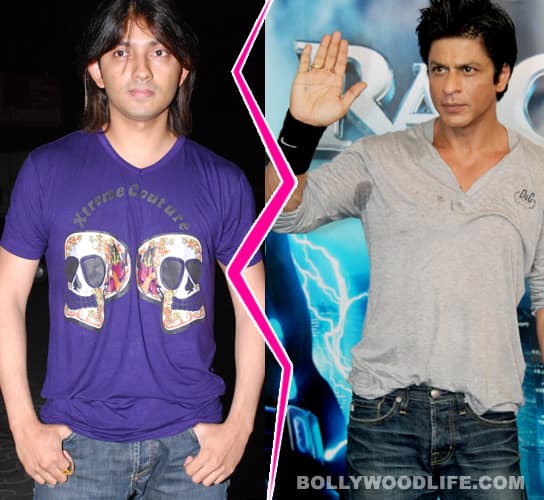 After his famous fallout with Salman Khan, buzz is that King Khan roughed up Farah Khan's husband, filmmaker Shirish Kunder, at a recent bash
It seems that SRK's Don character hasn't left him completely and he is not in the mood to forgive or forget. He has maintained that he is, in his own words 'a demented Pathan', and if rumours are to be believed, he roughed up Shirish Kunder for talking down his film, RA.One. Nobody has confirmed this news, but it does seem that slowly but surely King Khan is losing all his friends in B-town. He has irked most of his one-time loyal friends who have now moved on to greener pastures (the Salman Khan lobby). First it was Aamir Khan who fell off SRK's buddy list by naming his dog after him, then there was a showdown with Salman Khan, courtesy Katrina Kaif.
The latest brawl, if true, will get him booted from Farah Khan's buddy list for good – if he hadn't lost that distinction already for reasons that are, like so much in B-town, not mentioned in polite company. Karan Johar has started making movies without the Khan man, and so is Aditya Chopra (the two people who have fueled the myth of his invincibility at the BO). Perhaps Shahrukh is bored of his old coterie and wants to collaborate with other people who are more interesting than the existing ones in his circle. Surprisingly, his equation with Sanjay Dutt hasn't changed one bit, despite all his fights with various others in Bollywood. But how long will Deadly Dutt put up with SRK's violent streak, especially when his close friends are at the receiving end? Whatever the truth, we just hope that everyone lives happily ever after…
PS: We also hear from our feathered friend that Shirish Kunder asked for trouble, having delicately – or not, we do not know – pinched the behind of a PYT at a party. SRK's Pathan blood would surely have boiled at that, if he knew about it, wethinks!