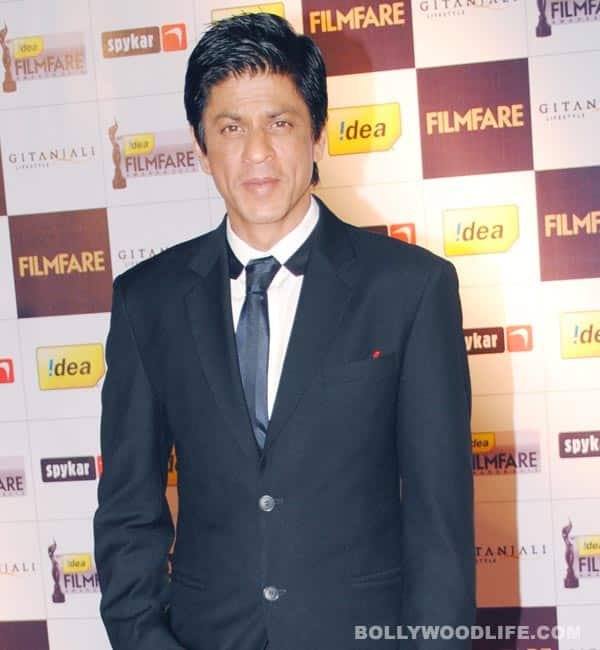 Not really, not on himself, at least, but SRK has had a record of his IPL team's activities…
The Baadshah of Bollywood Shahrukh Khan has had a documentary made – no, it's not about King Khan's romantic journey onscreen or his life – there is already stuff on that, remember? This time it's all about the journey of Shahrukh's IPL team, the Kolkata Knight Riders. The film traces the highs, the lows and everything else that KKR has been through since it was formed.
As you will know, Shahrukh's IPL team had a shaky start and was often jeered as the weakest group of the customised cricket tournament. Though SRK made sure that his team had hottest cheerleaders and coolest anthem, the cricketers failed to impress with their poor performance consecutively for three seasons. Then finally, in a dramatic fourth season, KKR bounced back… and how! The pumped up players won the the fourth season by beating defending champions Chennai Super Kings in a resounding finale. So the team has had quite a dramatic journey in the IPL, hai na? Worth being shown onscreen, we must say!
"Right from the beginning, a team of cameramen has been recording all the behind-the-scene moments of the players. They have followed the team through practice sessions, official meets and so on. All of this will be put together and made into a documentary," someone in the know was quoted by a tabloid.
The documentary is ready and has SRK doing the voiceover. That's not all. Apparently a grand television premiere is in the offing. Chalo, badhiya hai!