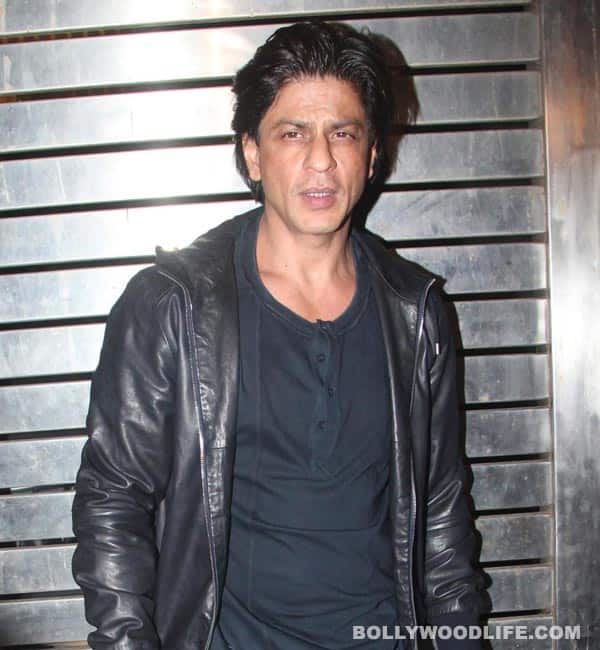 King Khan says so, and we're sure this statement would leave certain mushy souls pretty disappointed, especially those who have always looked up to the actor for some lovey-dovey inspiration
We've known Shahrukh Khan's character Rahul to be the eternal romantic. And all that only after watching movies like Dilwale Dulhaniya Le Jaayenge, Dil To Pagal Hai, Kuch Kuch Hota Hai, Kabhie Khushi Kabhie Gham…the list is long. So now, when SRK has decided to stand up and announce that he hates being called the King of Romance, we feel kind of lost. Don't you, readers?
Yes, we don't deny that the Baadshah has played innumerable action and comedy roles, and he has played them well. But in the end it was the portrayal of a romantic – be it in the garb of an action hero G.One in the movie Ra.One or that of Rizwan Khan in My Name Is Khan – that made him famous wasn't it? So why does Mr Khan want to take it all away from us?
By saying, "I had hated to be (called) just the 'King of Romance'. I enjoyed doing Don. I was completely in love with how I approached my role in My Name Is Khan. I would like to be remembered as an actor who is trying hard in a commercial set-up," what's Shahrukh trying to convey? Does he feel slotted? Does he feel his hard work has been ignored? Perhaps.
But it makes us wonder about what's suddenly woken up Shahrukh – that too when his mush-dripping Jab Tak Hai Jaan is all set to release – to the fact that he is the King of Romance. Is it Salman Khan's aggressive action or Aamir Khan's perfection? Or something else altogether? We have no clue. But whatever the reason, does it mean that Shahrukh is looking for a makeover of sorts? We shudder at the thought.
Dear Shahrukh, we love you the way you are. You are indeed the King of Romance who has portrayed the loverboy in oh-so-many forms. You have shown your fans that even a robotic action hero's heart, one that's filled with wires instead of veins, can beat for a lady. So doesn't that truly make you the King of Romance? What do you think, readers?