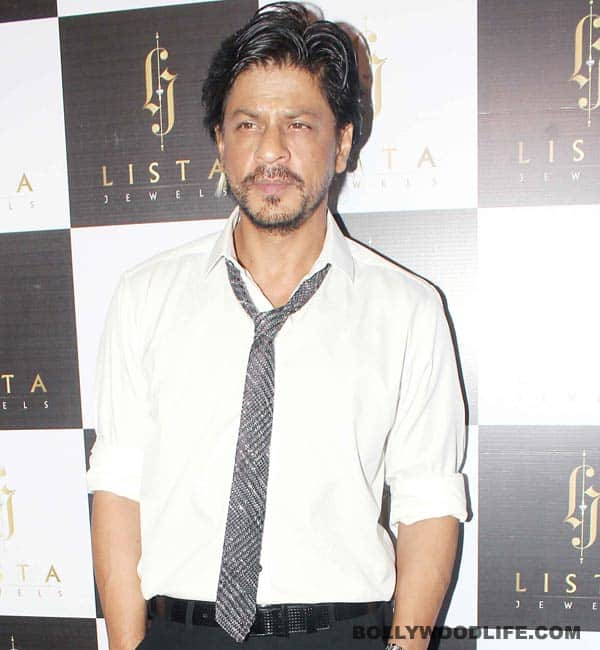 Reports say that SRK, who recently got injured while shooting for Happy New Year is fine. But is he really fine or is King Khan downplaying his pain?
Everyone was shocked when they heard that Shahrukh Khan got injured while shooting for Farah Khan's Happy New Year. You, like us, wanted to know how did it happen, is SRK fine and everything about his injury. Then we learnt that a door fell onto Shahrukh and though he managed to duck aside, he suffered from injuries. King Khan has been saying that these are only 'minor' injuries and reportedly has agreed to resume shooting for Happy New Year with Deepika Padukone, Abhishek Bachchan, Sonu Sood and Boman Irani from January 30. So, is SRK hale and hearty again? Actually, no!
His HNY director Farah told a popular daily, "His knee is busted and the shoulder has gone for a toss. His head too was bleeding profusely. Any other actor would have gone on a two-month rest, but we've only pushed the schedule back by a week. We'll re-start with the low-intensity scenes and I can promise there will be no action or dance for SRK until he is completely recovered."
Today, Shahrukh tweeted, "Been strapped around the joints last few days. Realised the truth of life thru bandages. Not too tight not too loose…keeps it comfortable." Well, if he is bandaged and all, we wonder why Shahrukh is downplaying his injuries. All we hope for is that the actor gets well soon and rests until then. Don't you think so too, BollywoodLifers?