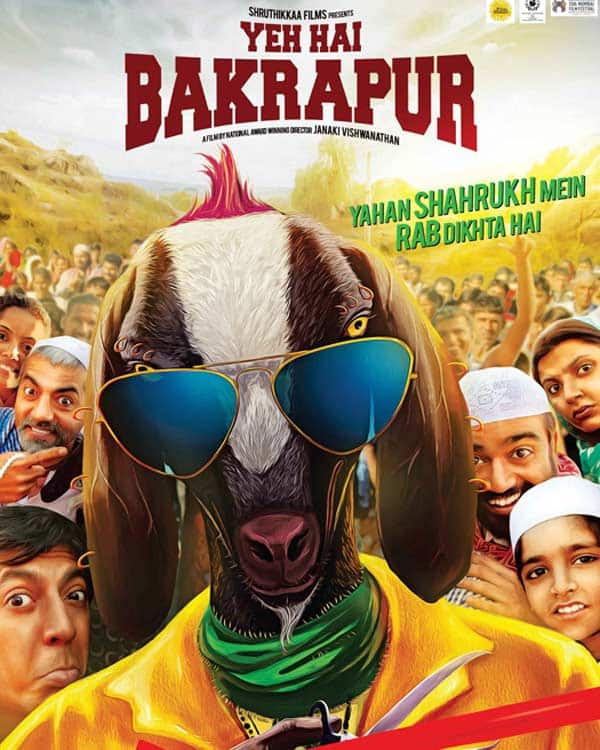 Shahrukh, naam hi kaafi hai. Well atleast the makers of the upcoming Yeh Hai Bakrapur definitely think so…
Yeh Hai Bakrapur written and directed by National Award winner Janaki Vishwanathan , has received over 8 lakh hits on the internet since the announcement that the lead character in the movie is Shah Rukh the goat. The tagline of the trailer 'Yahan Shah Rukh mein rab dikhta hai' is the new gossip over the social websites.
On this Janaki says, "Last year, I read a newspaper article about a particular goat and that triggered the idea of making a film on goat. During research of the movie in small towns, I've learnt that pets are named after bollywood stars. I was surprised to learn that goats are called Shahrukh, Salman and Aamir. There was also a goat named Saifeena, which was sold for Rs 6 lakh during Bakri Eid last year."
"It's a 90 minute short film and is a socio-political satire. The movie also stars Anshuman Jha who was seen in Love Sex Aur Dhoka. The goat is the pet of a little boy who's a huge fan of Shahrukh Khan. The name Shahrukh means the face of the emperor. So in a way, it's divine and that's exactly what the goat's character in the film depicts" says Janaki about the movie's plot.
"I don't think Shahrukh Khan would get offended by this. We would be more than happy if he agrees to see the film. we have approached him to watch the film as I feel he'll connect with the content. He's got a great sense of humour." says Janaki on asking if she is worried that Shahrukh will be offended by her film.
Yeh hai Bakrapur is set to release on 25th April 2014 and we are desperate to see how a film is woven just around Shahrukh's name. What about you peeps?