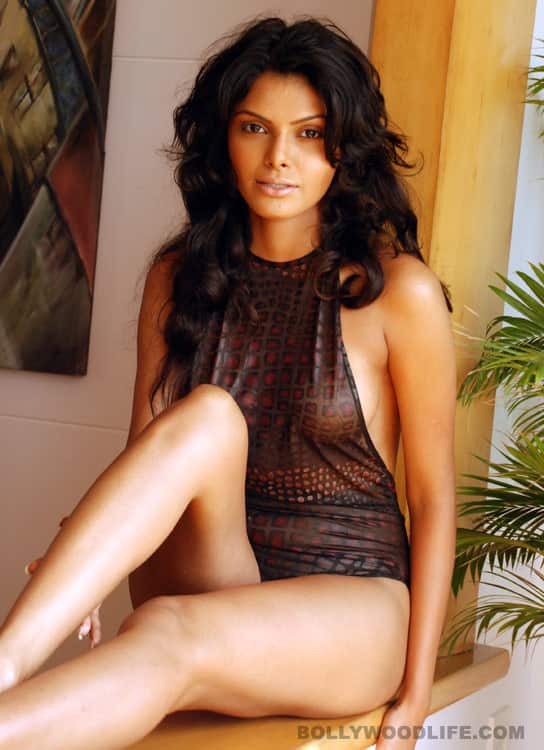 After going full Monty on her birthday, Sherlyn Chopra is going gung-ho, all guns blazing with her irksome tweets. She has even taken an unnecessary dig at Katrina Kaif! Why the Chopra gal is turning into a motor-mouth a la Rakhi Sawant?
Some things are best suited to some people. Try copying others and your attempts will probably boomerang big time! Sherlyn Chopra needs to learn this lesson sooner rather than later…or right now. After posing in bare nothingness, the former contestant of Big Boss 3 has resorted to a verbal tirade. Sherlyn has been making a big noise and tweeting relentlessly to catch the maximum number of eyeballs and fuel controversy that will occupy time and space she hardly deserves. Sample this: "Let us quit being hypocrites n quit being apologetic for what v r n who v r! Hail Freedom!!!" After propounding the fundamental constitutional right of freedom of expression, Sherlyn quickly jumps to comparing herself with Katrina Kaif and out comes one more tweet: "Aurat jism ki numaayish kare toh chikni chameli kehalaati hai,ussi jism ko bechhe,toh kuch aur kehalaati hai!!!Welcome 2 the moral universe@(sic)".
Cashing in on the ripples she set off with her racy pictures in cyberspace, Sherlyn resorts to tweeting, using the micro-blogging medium to her advantage. But her desperation doesn't seem to end. Now she has become a Twitter addict and posted yet another tweet: "I`m no.1 on Google India list of most searched keyword since y`day eve.Seems like my pics have raised the temperature of netizens! A big muah(sic)." Wow! But hey, whoah, this is way too much, girl! Take it easy! We know you want to race ahead of Poonam Pandey, Sunny Leone and Veena Malik, but getting off the mark by using Rakhi Sawant's trademark approach is a complete no-no! Rakhi is known for her over-the-top cheesy remarks and caustic words, but she does so when posed a question she is irritated by in media interactions, not when there is no provocation. It's her style, something she has copyright over, and we all know that. Over the years Ms Sawant has learned the art of doing it in moderation and she times it well. You need to come up with a fresher idea to turn our heads, Sherlyn. For now, you are going overboard both with your dare-bare acts and your words (read tweets), which is all quite desperate, even gross. It's high time you toned down your despo factor and got your PR moves correct, wethinks!
ALSO READ: Sherlyn poses nude