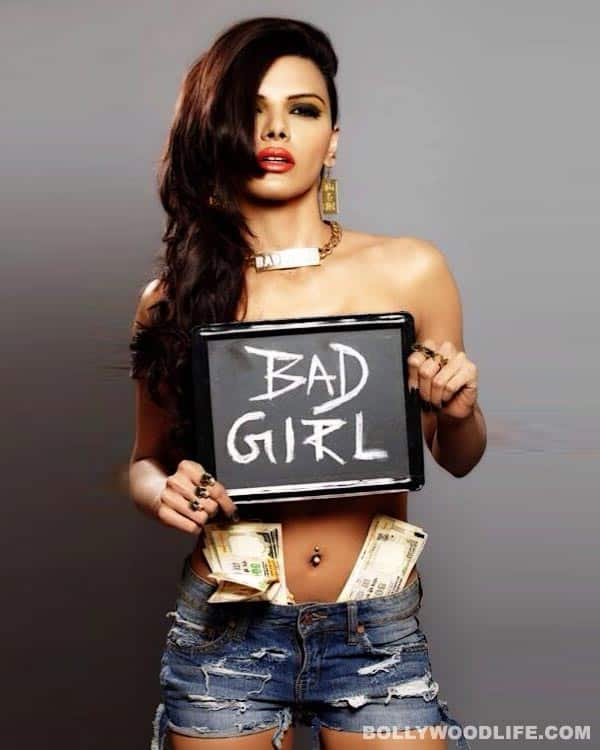 The Playboy hottie believes that sex before marriage is vital for relationships to grow strong!
Sherlyn Chopra has once again opened her loud big …ahem ahem… mouth to spill pearls of wisdom. Looks like sex is on Chopra's colourful mind these days – isn't it always? – as she is getting desperate to watch her own erotic saga Kamasutra 3D unfold on the big screen. No wonder Miss C is giving quotes on passion, intimacy and sex at the drop of a hat. "Premarital sex is very important. True and deep love leads to physical intimacy. Sex makes relationship stronger," maintains Sherlyn.
The Playboy gal is also gearing up for her music album Bad Girl, for which she has turned into a sexy singer. We have seen Sherlyn's over-the-top poster for the record in which the babe is showcasing her hugely popular naughty streak. Some of Sherlyn's desperate fans have not liked the poster and even called the babe outrageous and colourful. "A slut is a woman with the morals of a man," reacted Sherlyn on Twitter.
Now you tell us, BollywoodLifers – do you agree with Sherlyn's view on sex and her moral take on male morality? Also, do let us know if you think Sherlyn can be as sexy with her new endeavour that demands that she stretch her..err… vocal chords!