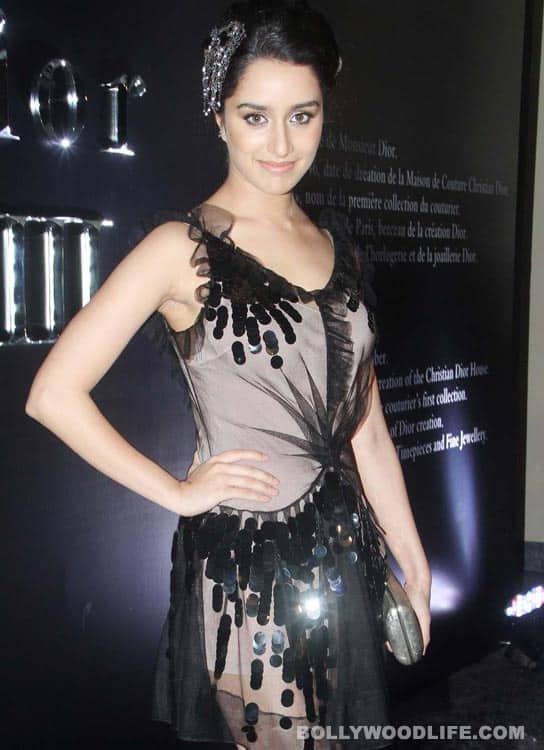 After agreeing to do a film opposite Neil Nitin Mukesh, Shakti Kapoor's daughter backs out of the project claiming that Yash Raj Films is not letting her do films outside of the camp
For three long months Shraddha Kapoor has kept the producers of an untitled film hanging. Shraddha was first thrilled about working opposite Neil Nitin Mukesh in Rakesh Omprakash Mehra's assistant Prerna Wadhwa's directorial venture. Even her dad, the notorious baddie of Bollywood, Shakti Kapoor was also excited at this opportunity his daughter was getting. But Shraddha wanted to take her own sweet time to give final approval for the film. And now, after making the director, producer and co-actors sit on the project for three months, Shraddha says she can't do it! Her reasons? Sharddha is bound by a contract for three films with Yash Raj and the 23-year-old claims that the production house is not allowing to do her the movie, which is by another banner.
But here's an interesting piece of info that doesn't quite match with Shraddha's version: Yash Raj Films clarified their stand on the issue and stated that there is no such constraint for the actor that restricts her to work only with the studio. In the absence of Shraddha, Prerna's directorial venture is yet to see the light of day and is still heroine-less. Prerna is still looking for a replacement. Will Shraddha 's loss be somebody else's gain? Has the achievement of bagging three films with YRF made Shraddha avoid a new and relatively unknown filmmaker? Is Shraddha Kapoor, who has only the not-too-successful Teen Patti to her credit, started acting pricey? And will her attitude cost her dear in the long run? Only time – and bollywoodlife – will tell.