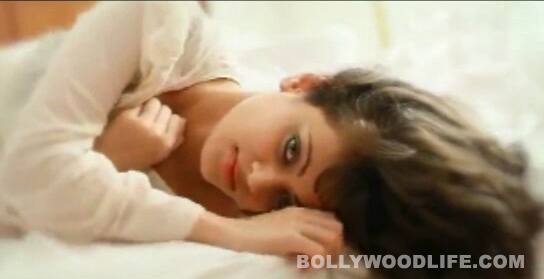 After a disastrous debut in the Salman Khan-starrer, Lucky: No Time For Love, the girl who was labeled as the Aishwarya Rai Bachchan lookalike, tries to get back into the limelight with a teasing video
What was supposed to be a dream debut, with Salman Khan as the leading man, turned out to be a nightmare for Sneha Ullal as Lucky: No Time For Love sank at the box office. At that time there were rumours that Sneha had bagged the role only because she looked like Sallu's ex-girlfriend, Aishwarya Rai Bachchan. The movie went on to become one of the biggest disasters of Salman's career. Sneha fell off the Bollywood map as Katrina Kaif walked into her mentor's life.
For about seven years, Sneha has been doing films down south. This wasn't doing her any good though. Then one fine day she probably stumbled upon the formula employed by the likes of Poonam Pandey and Sherlyn Chopra, who shot to fame by stripping down to their basics and uploaded some raunchy pictures and videos online. While the trick worked for Poonam, we don't think it has quite done Sneha any good.
Sneha's video is shot very aesthetically and the money spent on it can be seen, but the raunchiness or sexy quotient is missing. In the video, Sneha is seen trying too hard to seduce or tease and after a minute or two it begins to make you cringe. There is nothing in the video which will add to her portfolio. Wethinks that if she really wanted to up the temperature, she should have gone all guns blazing, instead of doing a half-baked job! Do you think the video is hot enough?
ALSO READ: Poonam Pandey comes out with a bold video