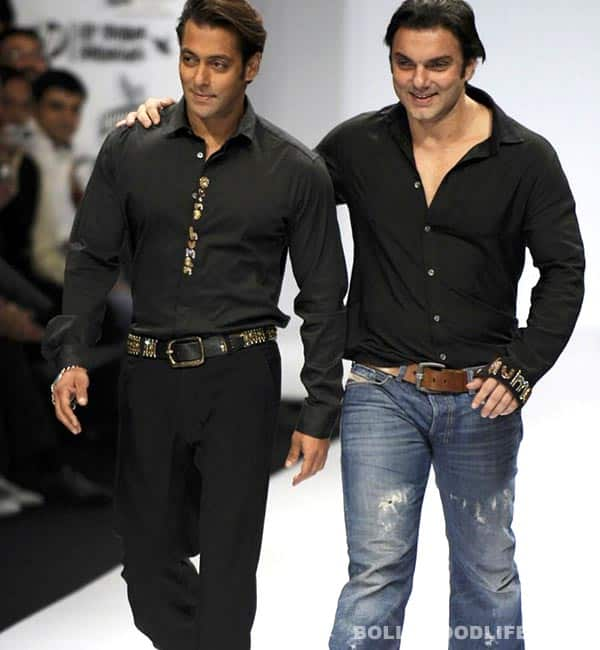 The Dabangg 2 superstar's younger brother has asked for an astronomical amount for his next. But is he justified in doing so?
Everyone knows that Salman Khan is on a high these days. Almost anything he does turns into gold, and even a mediocre movie he signs nets Rs 100 crores easily. Yet, is this time for him to do better movies, or just make hay while the sun shines and earn all the quick moolah?
If you ask us, it's better if he sticks around for the long haul and chooses projects carefully. But it seems his brother Sohail Khan thinks otherwise. Sohail has apparently started asking for an astronomical Rs 130 crores for the theatrical rights of his next film Mental. Now we have no issues with that much price being quoted for a Salman Khan starrer, but remember this is Sohail Khan who is directing the flick. Sohail, who is a mediocre director at best, and whose past record has been sketchy to say the least, with duds like Auzaar and Hello Brother. We wonder on what basis is Sohail asking for Rs 130 crores!
Also, we had heard that Salman Khan himself is taking all the major business decisions these days. Well, if he truly is, then this is something he needs to look into. After all, one flop at this stage could change the tide for Salman. And an expensive flop may completely shake the distributors' confidence in the actor.
So, what do you say guys? Is Sohail Khan justified in asking for Rs 130 crores for his brother's film?