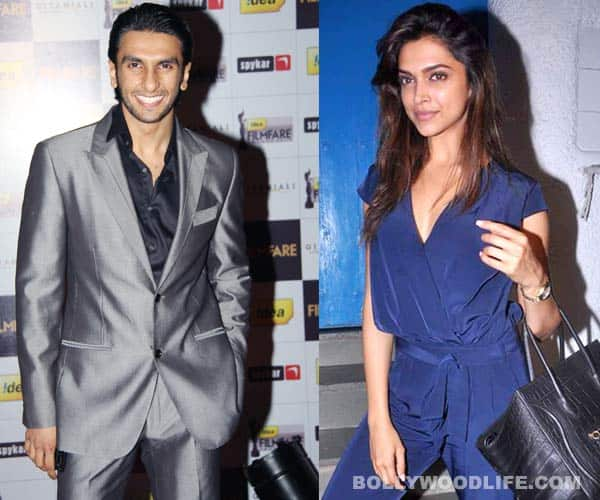 Maybe, maybe not…but we hear that the two, who will be seen in Ram Leela together, are getting along pretty well with each other
Ranveer is known for his flirtatious ways and Ms Padukone is the cynosure of all eyes. And if they are really struck by Cupid's arrow, we must say they will make quite a deadly pair. But these are mere speculations and we aren't quite sure if they have a soft spot for each other yet, even though they have been spending a lot of time in each other's company. Mr Singh and the sexy Ms Padukone were recently spotted watching the night show of EK Tha Tiger together. And not just that; the two have also been seen dining a deux in fancy restaurants.
Well, so what? That doesn't mean that they are seeing each other and, honestly, we aren't that narrow-minded to jump to such clichéd conclusions. And since Mr Sanjay Leela Bhansali is quite a taskmaster, we hear he's making sure that the couple attends workshops and spends  helluva lot of time together so that their chemistry is visible onscreen. Now we do approve of the fun 'n' frolic you guys have been having, Deeps and Ranveer, but what's with the hooting and shouting you indulged in recently while
watching ETT?
We guess it's time for Bhansali to crack the whip again and get you brats back on the work track…what say?