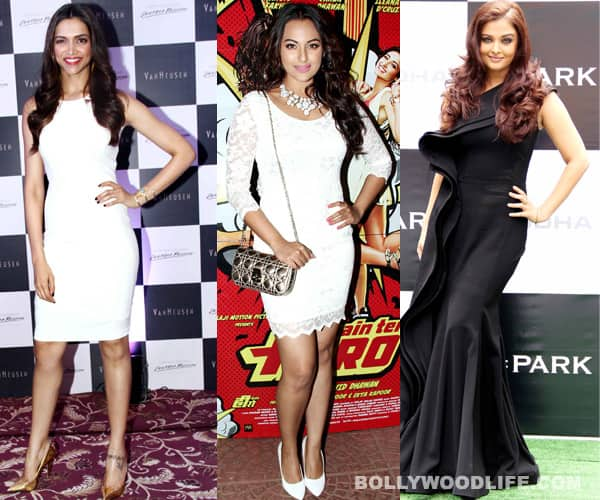 A colossal security team of 50 cops and 30 bouncers were deployed at the sets of Lingaa to safeguard the Dabangg  girl from unprecedented fan frenzy
A leading news journal reported has that following the commotion on the sets of Rajinikanth-Sonakshi Sinha starrer Lingaa, a brigade comprising of 50 police officers and 30 bouncers were hired to keep the crowd away from the film shooting. The makers decided to beef up security as an aftermath of numerous incidents involving fans trying to break in the sets of Lingaa to catch a glimpse of their favourite stars.
So what's causing this frenzy amongst the locals of Mysore? Superstar Rajinikanth you might say. But the sources say Sonakshi Sinha's presence in the city has made crazy fans throng near the sets of Lingaa.  It's no brainer that the fans wanted to catch their Thalaiva live in action, but what's intriguing is the popularity of Lootera dame in South even before her first film has hit the screen.
Even the superstar was surprised to see so much hustle and bustle around the sets. "Rajini Sir is a phenomenon and will remain so. The presence of Sonakshi has added to the chaos which we often witness whenever we shoot with Rajini sir. We are having a very tough time in Mysore. We didn't know Sonakshi is so popular" said the bemused executive producer Suresh Kumarswamy.
A source close to the film has disclosed that there was never such fan frenzy when the Enthiran star Aishwarya Rai or Kochadaiiyan babe Deepika Padukone were around in south. This Sonakshi rage amongst the fans makes us wonder if the pretty lass is loved much more than the former Miss World Aishwariya Rai or the dimpled beauty Deepika Padukone, especially down south?