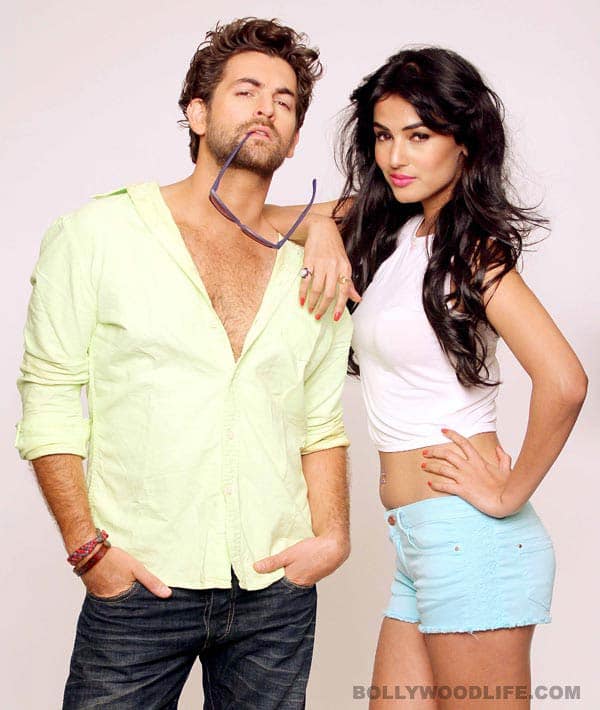 The 3G co-stars hit splitsville last year and the lady in question has made sure that they don't bump into each other since then…
Sonal Chauhan and Neil Nitin Mukesh have not been the best of friends post their break up. The two had quite a public love affair while they were shooting for their film, 3G. But things came to a sorrow end just after the shoot was done. Later, the two came together to promote the film after the makers fiercely requested them both. That too, did nothing for the relationship and the two have ever since, remained away from each other. Of course, their romance faded from our memory as fast as the movie was out of the theaters.
Now after so many months, our little birdies informed us that the Jannat actor backed out from an event just because the Shortcut Romeo actor was going make an appearance at the venue too. It was a kid's fashion show and Sonal had agreed to be a part of it, but just a couple of hours before the show, she cancelled on the organisers. It is rumoured that she was unaware of the fact that Neil was the showstopper for the event and as soon as she came to know, she backed out and saved herself from bumping into her ex.
Although Sonal kept blaming a delayed photo-shoot for her not attending the event, wethinks the reason was none other than her light eyed ex-boyfriend. What we are wondering is why can't Sonal let bygones be bygones? Is it because she still has feelings for Neil? We wonder…