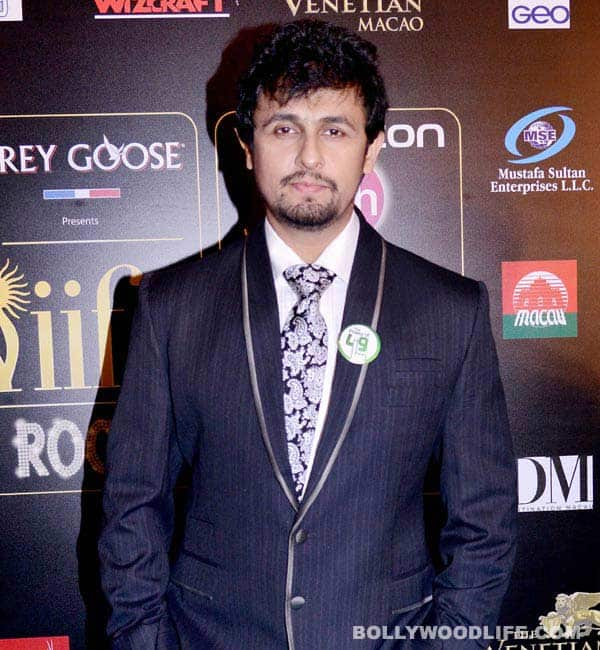 Reportedly, the talented singer is planning to act again
You will agree with us when we say that whenever Sonu Nigam has faced the camera, it has been a total disaster. The talented singer started his acting career when he played the young Sunny Deol in Betaab and followed it up with movies like Jaani Dushman: Ek Anokhi Kahani, Kash Aap Hamare Hote and the recent one being Love In Nepal. But unfortunately (or fortunately for us!), most of these films failed and Sonu didn't receive any appreciation from the masses for his acting skills, after which he realised that acting is not his cup of tea. Sonu refused all the offers that had come his way, until now. Yes, reportedly the music composer is returning to acting…we wonder why!
Apparently, Sonu has given his nod for an upcoming project which is currently being scripted. Aakashdeep, who will be directing the film featuring Sonu, said it all started when he managed to convince Sonu to sing a peppy number on screen for his upcoming film, Santa Banta Pvt. Ltd.
"It's sung during a Diwali party on a cruise ship in Fiji. Noticing how comfortable Sonu was in front of the camera, his co-actors – including Boman Irani and Neha Dhupia – told him that he should start acting again," Aakashdeep was quoted by a leading daily.
The director soon realised that Sonu is giving this suggestion a fair bit of thought, and he narrated the plot to Sonu. "He was instantly hooked and gave his nod about 15 days ago. Now the final script is being written by a Delhi playwright, Saeed Alam, keeping Sonu in mind," the filmmaker further adds.
We wonder if Sonu's second innings as an actor will be successful. Anyway, you tell us. Do you want to see the singer as an actor on the silver screen again?