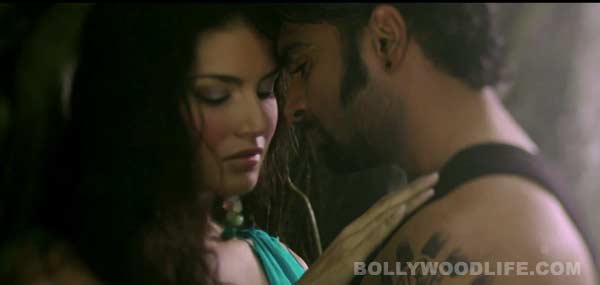 Well, the Canadian adult actor is like a blessing for her co-star Sachiin Joshi but only their film forthcoming film Jackpot and not in real life
We are talking about the song Kabhi jo baadal barse from Jackpot which stars Sunny Leone and Sachiin Joshi in the lead. There is a line in the romantic song which goes like, 'Tu lage mujhe pehli baarish ki duaa' which we translated in English and voila we got the title for our story. But we haven't translated just one but two paragraphs to make it the lovey-dovey number sound funnier. Whether we have succeeded or not, you tell us by reading the angrezi version!
Kabhi jo baadal barse
Main dekhoon tujhe aankhein bharke..
Tu lage mujhe pehli baarish ki duaa..
Sometime when clouds rain
I see you eyes full..
You look me first rain blessing..
Tere pehloo mein reh loon..
Main khud ko paagal keh loon..
Tu gham de ya khushiyaan sah loon saathiyaa..
Your shadow in live in
I me mad call..
You sorrow give or happiness I bear partner..