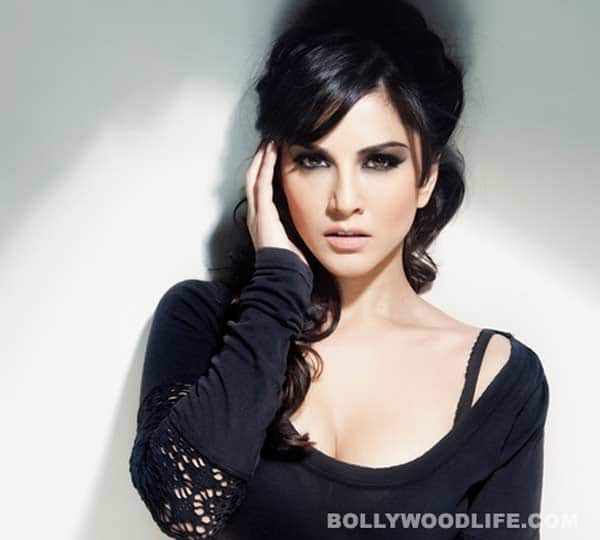 No we are not discussing the bombshell's reluctance to show her starry skin. Sunny recently made the producer of her new movie bear the expenses of her travel from Malaysia to Mumbai. Read on to know Sunny's demanding face
Sunny Leone is acting starry! No we have no problem with the attitude and the boldness with which the babe carries herself whenever she steps out. But what irritates us is that the Canadian pornstar-turned-Bollywood-babe is slowly-and strategically-displaying her never seen before demanding side.
The starlet, who has been shooting in Malaysia for Devang Dholakia's action movie titled Tina and Lolo, was needed to be in Mumbai recently for the launch of a promotional song for her forthcoming horror flick Ragini MMS 2. We hear that given Sunny's packed schedule the makers of this movie (Tina and Lolo) had to let go of crucial locations in order to look after Sunny's other assignments in the island city. The story doesn't end there. The unit of Tina and Lolo had to take care of Sunny's travel expenses from Kuala Lumpur to Mumbai for the promotion of Ragini MMS 2. Now isn't that ridiculously demanding?
Interestingly, the director not only allowed the babe to fly to Mumbai but also shelled out money from his own pocket for Sunny to come to Mumbai to promote the movie he has no connection with whatsoever. The woes of the makers of Tina and Lolo don't end there. The choc-a-block schedule comprising 20 days of rigorous shoot in Malaysia has now gone for a toss.
It's a known fact that Sunny is throwing tantrums about what she will show off onscreen and what she won't. Known for her hot bod and the popular wild image, Sunny is now shying away from her USP and has turned into a shy and subservient desi babe to give our directors a hard time!