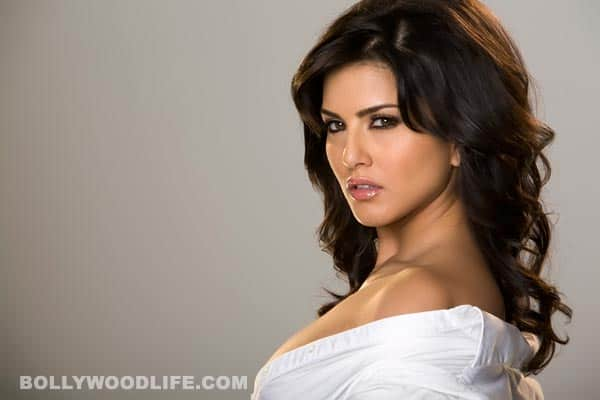 The Jism 2 babe landed in Mumbai last night for a ten-day trip hoping to accomplish her targets and to make a 'really big' announcement!
We are sure all the Sunny Leone's fans must be feeling the heat since last night, right? Same here! The adult movie sensation-turned-Bollywood actor who flew to Los Angeles just after her debut release Jism 2, has some good reasons to be back in Mumbai, we hear. Hmmm…
The Indo-Canadian porn star, who aspires to make it big in Bollywood, is desperately looking for a place to live in Mumbai to avoid staying in plush hotels all the time. That's her topmost priority, she says, because she wants to settle in Mumbai to fulfill her Bollywood dreams. Her debut movie didn't really give her a chance to show off her dancing skills, even though she knows that naach-gaana is something she can't avoid as a B-town actress – and so she's all excited to start taking some dance lessons this trip. Ms Leone, who became a household name as a participant on Big Boss 5, also aims to finish off all her meetings and work during the day, so that she can get some free time at night (not for what you think, you dirty minds!) to catch up on the new season of Big Boss. Oh, so loyal!
And now the most important reason for Sunny's presence here now: According to our well placed sources, Sunny has signed a big multi-movie contract with a big production house. "Sunny has already signed the contract and now she's all excited to announce the big deal. The same production house who has locked a lucrative deal with Sunny will release the details tomorrow through a press release," the source said.
Well, Sunny had a decent enough debut in Jism 2, and now has made a smart move by choosing a project with a similar theme – Ragini MMS 2 – one that hovers at the edge of raunchiness and being sexy. And considering the fact that Sunny's husband Daniel Weber is also getting Bollywood offers to act, we can only wait and watch to see whether the real life couple will actually work wonders in Bollywood.
For now, we are looking forward to the big announcement!