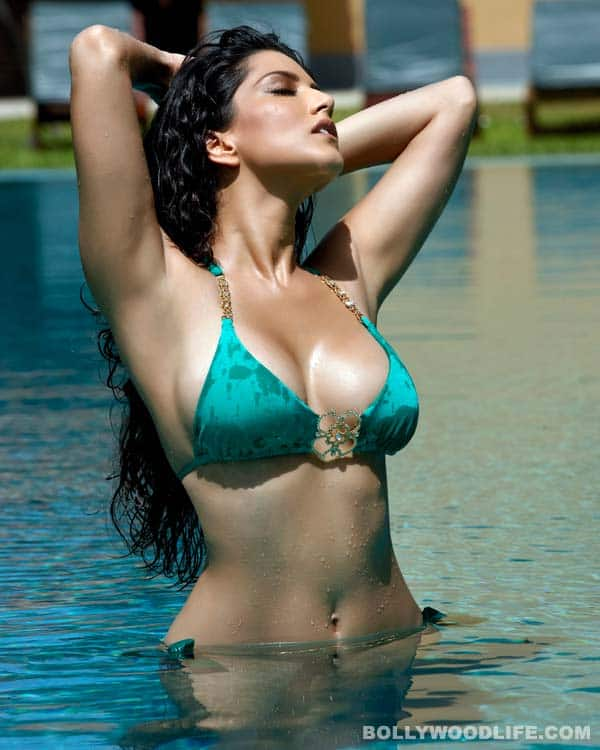 The adult movie star turned Bollywood hottie maintains that she cares about the sex life of one billion Indians….really?
Sunny Leone is so obviously enjoying her ever-growing fame in Bollywood – she is learning to get her expressions and dialogues right, all with her clothes on! Her transition from being a reigning porn-star in California to a B-town actor has been unbelievable. Today she juggles both her adult movie assignments in the US and her shooting schedules In India with ease. She is open to all kinds of offers and endorsements…. except for lingerie ads.
Now you have be wondering why Sunny would be hesitant to slip into scanties even after making lots of moolah and earning a name by slipping out of them. In fact, she even did a steamy condom commercial in which we saw her turning on the heat with her moves and moans. "The way they shot that condom commercial was classy, and I like the idea of promoting safe sex. It's good. There are one billion people here. Everyone should be safe," said Sunny about it.
That bizarre explanation has left us confused. Sunny has worn teeny weeny outfits and even a bikini on the silver screen. If she can do that happily for a three hour-long Hindi movie, why is she shying away from shooting lingerie commercials for the small screen? After all, if a condom commercial can be shot in a classy manner, there's no reason why an innerwear ad can't be done equally aesthetically, no?