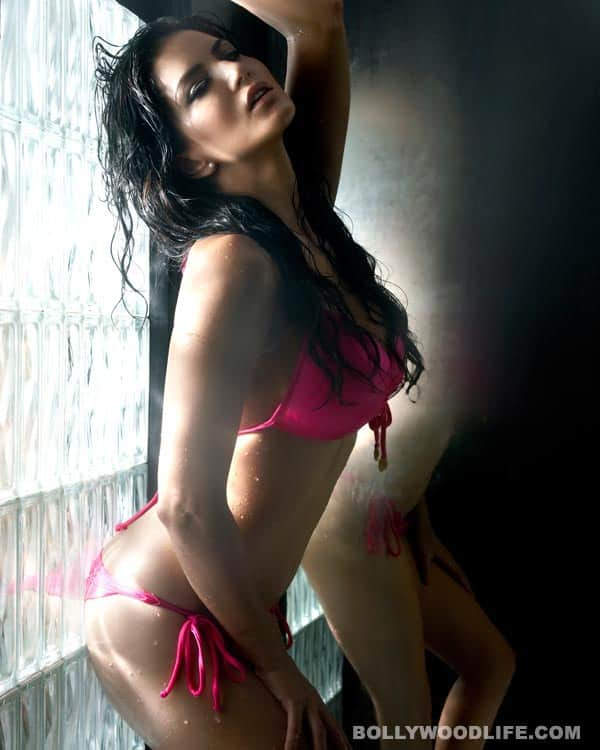 The Shootout At Wadala item gal is apparently contractually bound to not sign any other movie till she completes her deal with filmmaker Parag Sanghvi
It was certainly a mouth watering offer Sunny Leone – the popular pornstar-turned-Bollywood babe, and now an item gal – just could not refuse. But little did the curvaceous babe know that what looked like a tempting offer would actually end up becoming a burdensome restriction. A little birdie tells us that Sunny signed a three-film deal with producer Parag Sanghvi for an obscene amount of Rs 5 crore.
But now it is learnt that Sunny's contract with the filmmaker has a distinct clause according to which the adult star cannot work in any other project till she finishes her three-film deal. Is that the reason why the much-in-demand Sunny is not taking up any other offer after Ragini MMS 2 and Shootout At Wadala?
But Sanghvi is refuting these claims outright. "There's no clause banning her from shooting for any other film till she doesn't complete her films with us. She knows that if there are any such hurdles, we can mutually work around them. She is a professional and I am sure that she will not let the commitment to one film affect another one. It's her call completely. We plan to finish off three films in two years."
Well only Sunny can reveal…err tell us what the real story is. And we will definitely ask the beauty the next time we bump into her!