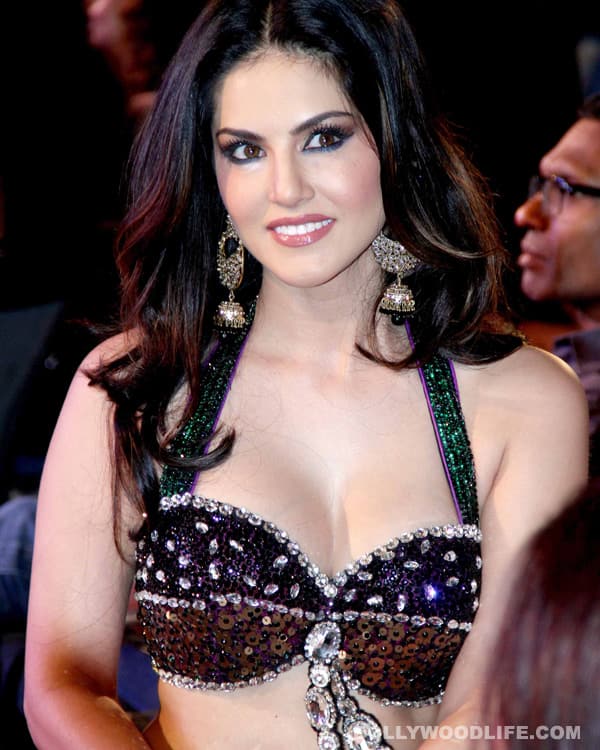 The porn star turned Bollywood actor's performance at a Dubai nightclub was cancelled at the last minute by the UAE government
Sunny Leone, who has been welcomed more than enthusiastically by Bollywood is proving to be too hot to handle for the folks in Dubai, or so it seems. The Jism 2 babe was all set to perform the sexy moves that she learned while doing her item number (Laila) in Shootout at Wadala at the popular nightclub Wild in Dubai. However, it seems that the Department of Tourism and Commerce Marketing found out about her not too respectable past, and revoked permission to let her perform, at the last moment. The aggrieved organisers, left baffled by the move, had to refund the Dh 100 ticket money to everyone in the packed house and had to make entry free to the disappointed ticket holders. Sunny's husband and manager Daniel Webster confirmed the development: "Yes permissions were pulled at the last minute," he said.
Sunny is now hot haute property in Bollywood – apart from her existing audience from her former career – and we just know that the people of Dubai must have been dying to catch her in action! Also, considering the fact that Sunny will be heading back to the Gulf nation soon to promote Shootout at Wadala, we hope the authorities don't get cold feet once again even though all the requisite permissions are already in place. Of course, we're sure that feisty producer Ekta Kapoor will definitely take this kind of whistle-blowing quietly, not again.
Well, we sure hope Sunny doesn't prove too hot to handle the second time around!