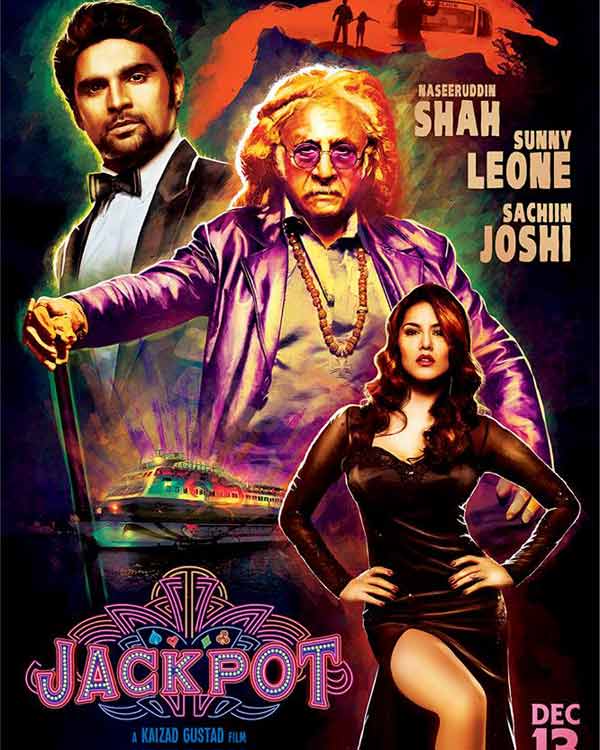 We all know that the Censor Board can be influenced, but is it capable of unnecessarily bias and irrational judgement? We think, yes!
The most recent victim of the slashing habits of the Censor Board is the song Eggjacktly from Sunny Leone's Jackpot. The board has banned the song and although it is being distributed on the audio CDs of the film, it won't be a part of the movie that co-stars Sachiin Joshi.
Now we can't have you hear the song because it is banned from distribution, but it is available on YouTube. We heard it and thought there was nothing particularly offensive about it except for a few abusive words, which could easily have been taken care of. This number is sung by Javed Jaffrey and highlights the unfortunate incidents that occur in independent India, with corruption as the anchor. What was wrong with that, we wonder.
Director Kaizad Gustad was upset with the board for banning Eggjactly and said, "It's unnecessary. I don't understand why the song has been banned – it's funny and there is humour in it. It is not anything personal it is about the whole country. He (Javed) has not attacked any one person. The censor board should have some sense of humour. It's just a funny song and he has not offended anybody. He has been very careful to avoid personal attacks," Gustad added.
After listening to the track, we thought that the song was a little raw when it came to lyrics, but it did what it was supposed to do – attract attention towards the state of the country keeping humour intact. Listen to the gaana, BollywoodLifers, and tell us if it should be banned….