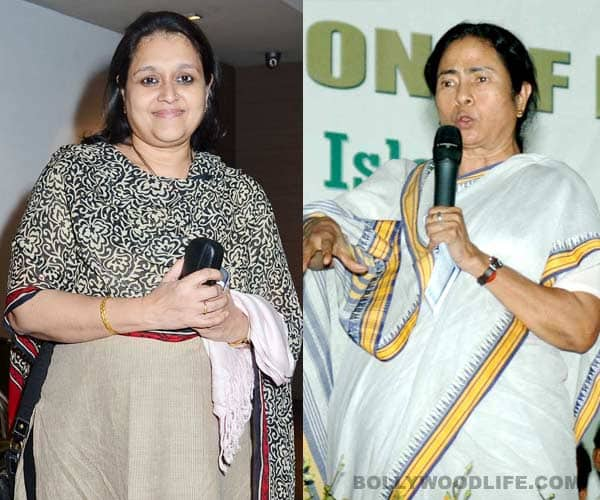 Well, that's what a local daily in Kolkata thinks
Director Dibakar Banerjee's Shanghai is one of the few films that have won the hearts of critics across the board. It is surprising that even with this kind of unanimous approval; it has not set the cash registers ringing at the BO. Of course, it has been declared a hit, but it doesn't seem to be headed towards the 'Rs 100 cr Club' territory. One thing that Shanghai has managed to do is, create a bunch of controversies. While we aren't sure if it is a PR strategy, but the makers should be happy!
The Bharat mata ki jai controversy has just about died out, and we heard that a local daily of Kolkata has alleged that the character played by Supriya Pathak, that of a politician, seems to be modelled on Chief Minister Mamata Bannerjee. The concern is that towards the end of Shanghai, Pathak's character turns negative and obviously, the people of West Bengal don't want their CM to be portrayed in such light. This, despite the disclaimer about the people and events in the film being fictional at the very beginning of the film. The newspaper is probably attempting to grab some attention, and we hope that this doesn't snowball into a new controversy for the movie.
ALSO READ: Box office report: 'Shanghai' declared a hit!