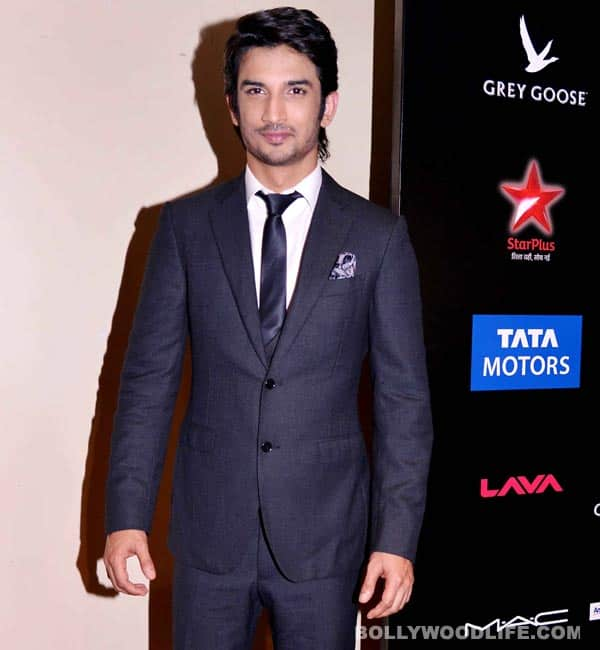 We hear that the Kai Po Che actor is shaking in his boots at the thought of Ankita finding out about his hot and steamy kissing scenes with co-star Parineeti Chopra in Shuddh Desi Romance
Don't expect us to buy it – we refuse to believe that Ankita Lokhande hasn't seen the promos of Shuddh Desi Romance yet. Every little bit of news spreads at the speed of light in the entertainment world these days. So we are sure that Ms Lokhande is well aware of her beau's sensual scenes in his new Yash Raj film. But according to a little eavesdropper we know, the Pavitra Rishta lovebirds are likely to have some …err….arguments when the lady finds out that her man is getting kinda extra-friendly with his pretty co-stars Parineeti Chopra and Vaani Kapoor in the movie. Or so Sushant believes, which is why he is nervous about Ankita's reaction, we are told.
Yeah, right! We aren't sure if Sushant is really panicking and biting his nails, or whether this is just some kind of a gimmick to promote the film. But whatever the case, it's just plain ridiculous to even think that the actor is on tenterhooks because his gal might have issues when she sees him kissing two different girls onscreen. Well, you should have thought about all this before you made up your mind to enter the glossy world of gossip and glamour, Sushant! And if this hogwash has any trace of authenticity to it, we can already imagine Ms Lokhande going all paranoid with insecurity….silly girl!