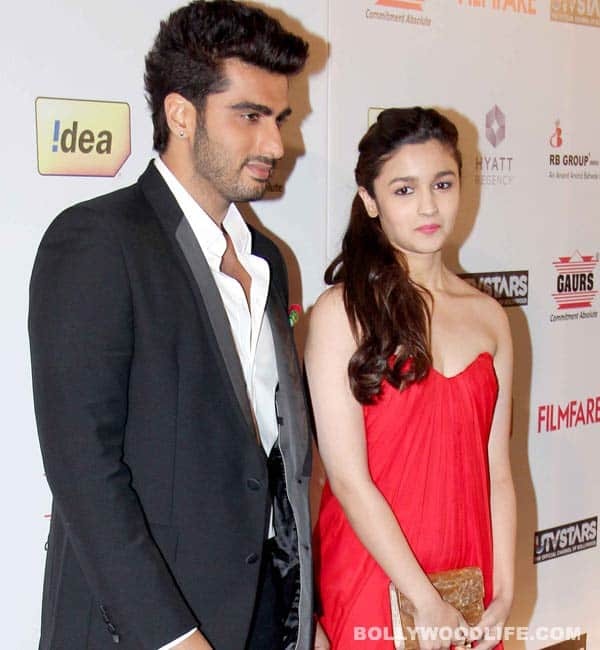 The two actors have maintained their "good friends" tag but they end up showing their affection in public. So are they really falling for each other or is it just a promotional technique for their upcoming film?
Alia Bhatt and Arjun Kapoor seem to be madly in love with each other. At a recent award ceremony the two not only came together, but according to onlookers, they were unable to keep their eyes off each other. So we wonder what is keeping the two from coming out in the public about their relationship. The alleged couple has been spotted getting cozy during flights, at restaurants and even at parties. Then why are they still saying that they are just "good friends"?
A little birdie tells us that they are not coming out in the open about the relationship because their lovey-dovey PDA is just a gimmick to create buzz for their forthcoming film 2 States. Why else would the Gunday actor keep flaunting his single status to all and sundry, and then be seen at every party with the Highway actor?
We don't know which version of the story to believe. Is their relationship just a publicity stunt for 2 States, or are they really falling madly in love with each other? What do you think peeps?