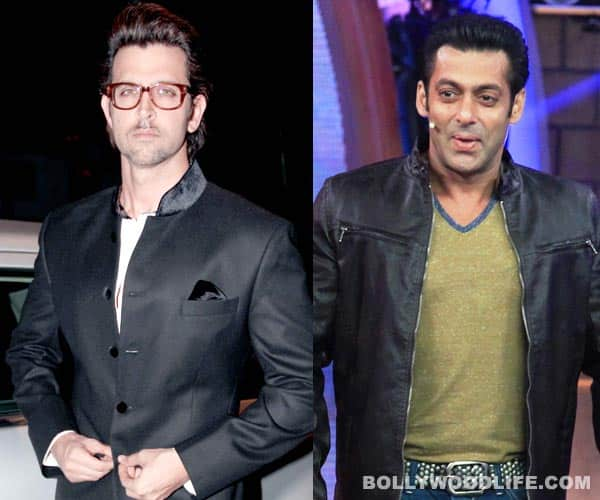 Looks like the battle between these two Bollywood actors is still not over
We all know that Salman Khan and Hrithik Roshan have not been on good terms after the former passed an unfavorable comment about latter's performance in Sanjay Leela Bhansali's Guzaarish. Due to this, recently Hrithik Roshan had deliberately avoided promoting Krrish 3 on Salman Khan's Bigg Boss 7 and only the female leads Priyanka Chopra and Kangna Ranaut promoted the film on Dabangg Khan's reality show. However, later on Hrithik went on to clear the air and said that he might appear on the show to celebrate the success of Krrish 3.
"Yes, I am (going to the show). I don't know why this has become an issue. There are a lot of other shows that I could not make it to, but it's (the visit) on the cards. I might be on the show very, very soon. I think for the second or the third week of the film…It will be my pleasure and we will have a ball," said Hrithik to a leading daily.
So we thought that Hrithik and Salman have finally ended their tiff, but it looks like we were wrong on that front. Why do we say so, you ask? That's because, we have been waiting for the Greek God to appear on Bigg Boss 7, but our wait is not getting over. This makes us wonder, if Hrithik will really appear on the show or he just said it just to keep us mum!