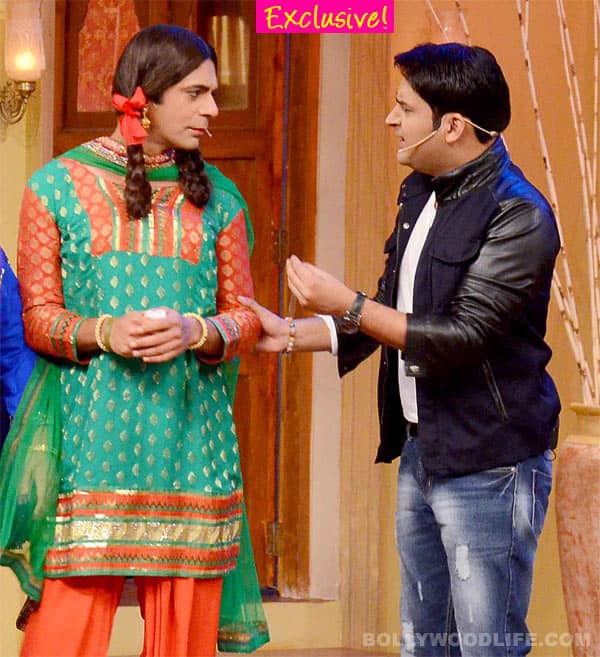 All speculation about the rift between Kapil and Gutthi from are true…
Kapil Sharma and Sunil Grover had denied that they had fallen apart. But BollywoodLife sources confirm that all is not well between Kapil and Sunil. A reliable source informs us that Kapil Sharma is so miffed with Sunil who left his popular comedy show Comedy Nights With Kapil to start his own show on a rival channel, that he has sent a legal notice to the latter. Producers of the show – Viacom 18 issued a notice in national dailies yesterday that indirectly state – Sunil who portrayed Gutthi in CNWK cannot play his popular character anymore. The notice also stated that Gutthi is an intellectual property of CNWK. This has changed the equation between Sunil and Kapil who were recently talking about still being good friends.
This comes as a surprise considering Kapil's character of police officer Shamsher Singh has been portrayed by him on various channels in the past. He first played the character in The Great Indian Laughter Challenge on Star One (now Life OK) and then also played it at various award shows on various channels. We have also seen Kapil as Shamsher Singh in one of the episodes of Comedy Nights With Kapil. So technically Shamsher Singh also happens to be a property of Star, right?
We have also learnt that Gutthi played by Sunil too didn't debut on CNWK. The source said, "When Sunil was doing Hans Baliye on Star One some years back, he had played Gutthi in multiple episodes, but then it didn't become popular. So Viacom 18's claim of their ownership over Gutthi is not justified."
So are the makers now targeting Sunil's show? Or can we say that Kapil Sharma is sabotaging his 'friend's' career?
We hope that these comedians who have entertained us in their respective characters continue to entertain us, not with this war but with some great acts on stage! What do you think peeps?