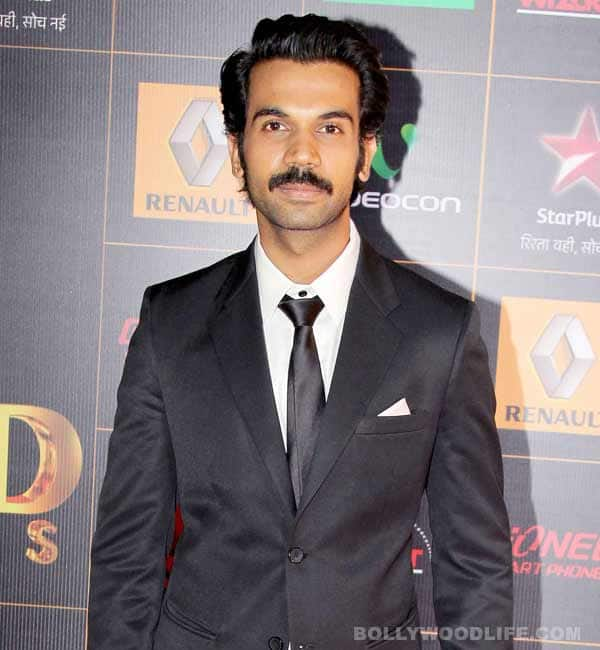 Is the Shahid actor trying to ape Aamir Khan in his upcoming flick? Read on to find out…
Shahrukh Khan has done it. So why can't Rajkummar? In case you are wondering if we are talking about picking fights with Aamir Khan let us clear the air and tell you that we aren't.  We are taking about the recent mooch trend which is spreading like wildfire in the film industry.
Since Talaash, Aamir's look became sought after and even telly actors like Hrishikesh Pandey and Aijaz Khan were seen sporting the moustache ever since. Now we hear that Queen actor Rajkummar Rao is also walking down the same road. Not just the mooch something else is also similar between Aamir and the Shahid actor. It's the unquenchable thirst for perfection.
We all know how the Mangal Pandey of Bollywood grew a real moustache in order get under the skin of his character. And Aamir didn't stop at the stache (Ghajni look yaad hai?) Apparently the Shahid actor too doesn't shy away from going to great lengths in order to play a role to the hilt. For Hansal Mehta's CityLights, Rao has meticulously grown a real moustache to lend authenticity to the portrayal of his character. He plays the role of a peasant who moves to a big city.
He didn't stop at that; the Ragini MMS actor even pushed the shoot of Dolly Ki Doli to maintain his look so as to promote CityLights before its release on the May 30. That again reminds us of how Aamir kept his moustache post shoot for promotional events.
We certainly have no issues if Rao apes Aamir's perfectionist ways and we would be more than delighted to give him the coveted tag of the new perfectionist in Bollywood.