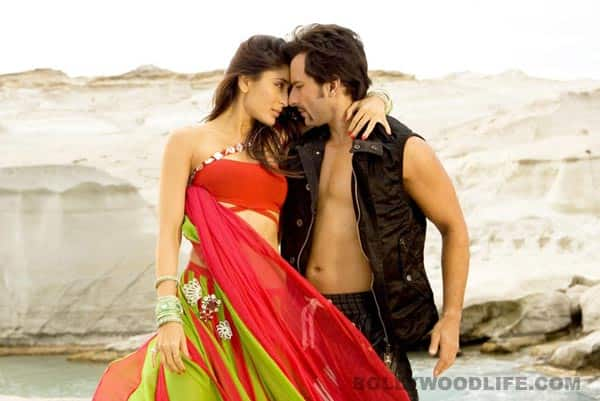 The new Nawab of Pataudi dismisses several rumours hovering around his long awaited marriage to the gorgeous Kapoor babe
Cancel your air ticket bookings to the Queen's country and travel plans to the magnificent Pataudi Palace in Bhopal in October this year. Saif Ali Khan and Kareena Kapoor have still not locked in a wedding date!
As soon as the wind caught the news that the power couple will say 'I do' in Saifeena's favourite city of London, the Cocktail star broke out of his slumber to clear the endless mysteries surrounding the big day. In an interview Saif clarified, "The wedding is not happening in London for sure. More details about the wedding I can't talk about, as it is our private matter. It is personal."
When probed to end the confusion over the wedding date, the Khan star insisted: "I have not fixed a date for the wedding yet. It is going to be a year-end wedding." We guess that means December!
But curious cats couldn't resist asking if the wedding ceremony would be according to the Muslim tradition (nikaah) or Hindu custom (shaadi). Saif maintained, "It is a very private thing… I don't want to talk about it".
Hope that puts to rest the endless stories circulating about the Saifeena marriage. If not, sorry, the couple's in no mood to spill any more beans!