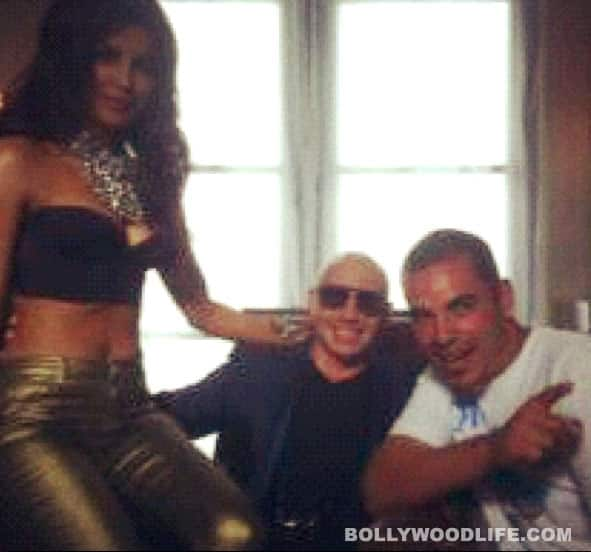 We found a picture of the actor bonding with rapper Pitbull. Wonder if this is the look Pee Cee will sport in her next single
Priyanka Chopra recently shot for her next single, Exotic in LA in which she will be seen sharing screen space with singer Pitbull. We found a picture of PC wearing golden pants and a black corselet, and wonder if this is her look in the song. If it indeed is, then must say, it's quite racey and should raise a few eyebrows as PC's showing ample bosom in this outfit.
She had stuck to a casual chic look for the In My City video – black shorts and vest, and golden corset and pink shimmery shorts – and didn't show too much skin. But it looks like she's going all out to get an exotic look for her next video. Can't wait to see!