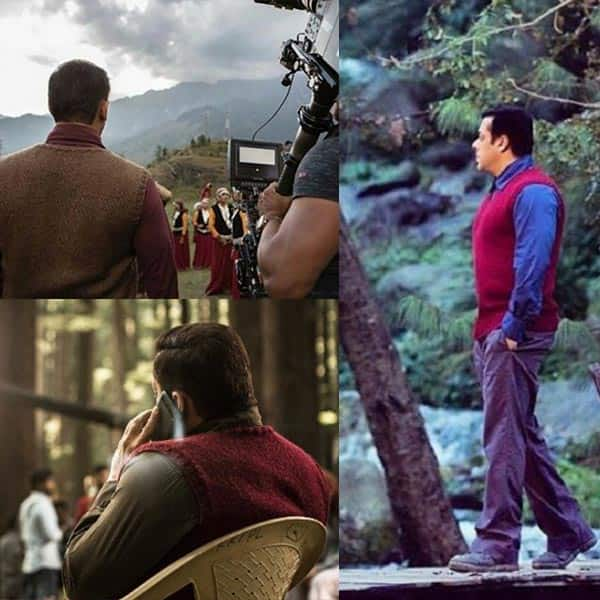 It was just this morning when we told you guys about the apparent fall out between Kabir Khan and his actor friend Salman Khan. They are currently filming Tubelight in Manali but the temperature on the sets is definitely soaring, courtesy the cold vibes between Salman and Kabir. While the director rubbished all these reports, onlookers from sets have described the tension brewing between these two. What is the reason for this fall out? Well it's a creative difference between them. Salman Khan is co producing the movie so it is natural that he will have his own inputs in it. Ek Tha Tiger and Bajrangi Bhaijaan, both movies were produced under a different banner so Salman wasn't creatively involved it. The actor wants to make sure that he goes wrong nowhere Also Read: Salman Khan will never work with Kabir Khan again?
While we earlier refused to believe these reports, Salman Khan has in fact forced us to take a note of it. The recent pictures that surfaced from the sets of Tubelight after the news broke out has Salman alone in it. He is either wandering or getting ready for a scene in the movie. Didn't you guys find this a bit odd? We assume this is Salman's way of hinting that all is definitely not well between them and the director has upset him.
Well, the actor is atleast making us believe all this. Their close friends have however rubbished all these stories. They stated that these two had creative issues even when Bajrangi Bhaijaan was being shot but the movie went on to collect Rs 300 crore." Well,  we agree they might have issues but they weren't highlighted that time and it was only with Tubelight, that we hear about it. Also Read: Here's why Salman Khan's character is called Tubelight in his next
The earlier pictures from the Tubelight set had Kabir in it. The last pic in which we saw them together was a week back where the director was praising their journey so far. He wrote, Ek Tha Tiger, Bajrangi Bhaijaan, Tubelight, it's been great walk together. If this was the scenario, just a week ago; we wonder what suddenly went wrong between these two?
Salman Khan's Tubelight is based on the 1969 Indo-China war and the plot revolves around an Indian soldier falling in love with a Chinese girl. Since the actress heads from  China in the movie, there were lot of speculations about which Bollywood actress should be signed opposite Mr Khan in this. Names likes Deepika Padukone and Parineeti Chopra were considered, however later the makers decided to go ahead with someone who actually belongs to our neighouring country and that's how Chinese actress Zhu Zhu came on board.