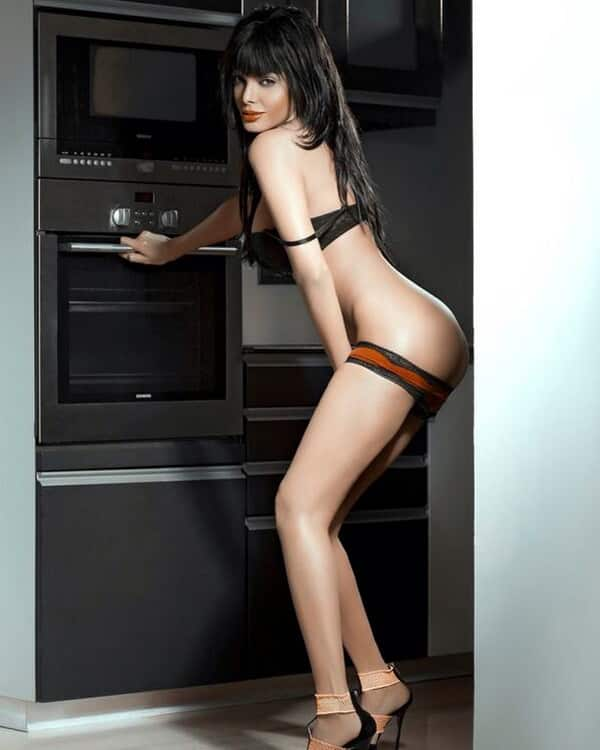 In an exclusive chat with BollywoodLife the sexy siren revealed that her much-talked about Playboy cover will be released soon. In our haste to know what the desperate damsel will look like on the main page of the popular glossy, we unearthed this…
It's been ages since Sherlyn Chopra was flown to the notoriously colourful mansion of Hugh Hefner's Playboy in Los Angeles. The desperate-for-attention Sherlyn was even spotted frolicking in her natural glory with the Playboy crew.
Though we saw the siren posing for the camera in her birthday-suit at the mansion, nobody has seen the result of Sherlyn's hard work yet. Is Playboy not particularly happy with the babe's 'body' of work? Is that why the much-touted cover not been published yet, we wonder. "The reason why nobody has seen the cover is because it is not released yet. I think it will be released soon and I am sure you will like it," said Sherlyn in a candid interview with BollywoodLife.
But we were not going to sit in a corner waiting for the magazine to arrive in India, especially when desperate fans of our sex bomb have been clamouring to see her showcasing her best side for the popular men's publication. And in our frantic search to find photos of Sherlyn's hard (core) work in LA, we stumbled upon this…
Here's Miss Chopra sliding her sexy lingerie off her heavily Photoshopped rear. "I'm not myself.. Lately,I'm foolish I don't do dis I'm playin' myself U got me lukin' crazy I don't care my baby," tweeted Sherlyn with the picture. And we definitely agree with the first line of this post. Sherlyn certainly doesn't look like herself at all in this image. With her long hair messily spread over her shoulder, she strikes an awkward pose that's neither enticing nor particularly appetising to look at. Her plastic face makes this extensively worked upon picture even more phony!
Will Playboy take the risk of publishing this one and sell it as their cover, especially with all that plastic on display? We don't think so! Do you?