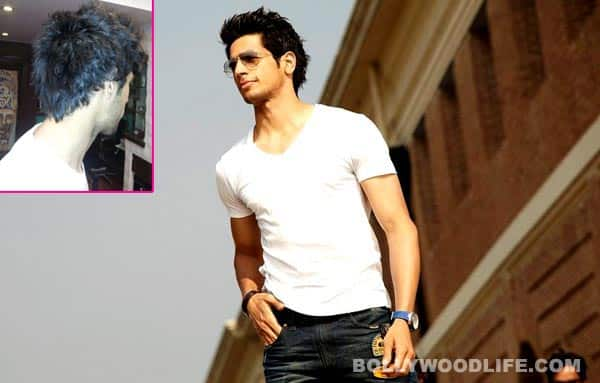 The Student Of The Year heartthrob recently posted a picture of his new hairdo on Twitter
Sidharth Malhotra seems to have finally grown up! And no, we're not talking about real life here; we're talking about his role in Ekta Kapoor's next project titled The Villain.
Apparently, Sidharth is being completely remodeled for his role in the film. Right from his hairdo to the facial stubble, clothes, etc., the actor is being given a total makeover to match his character of a tough, mean dude. And it seems Sidharth had to crop his hair at least 10 times until the makers of the film were satisfied with his look.
And so, when he posted this picture on Twitter, it got us thinking whether this is the hunk's new look for The Villain. But the SOTY star was careful not to reveal much. He simply tweeted, "Hey this is aalim hakim messing with my hair 😉 …this is what they call out of bed look."
We wouldn't have thought much about it, but the stubble and the disheveled hairdo clearly point at something. So, what do you think BollywoodLifers? Could this be Sidharth's new look for The Villain?