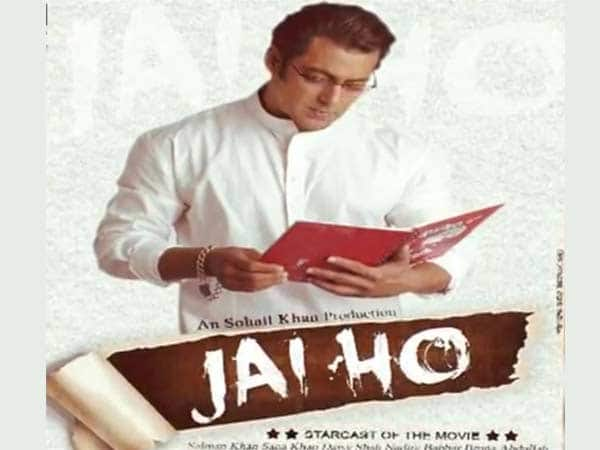 The Dabangg Khan was recently upset to see the media on the sets of his film, guess what will Sallu's reaction be when he finds out that his film's poster is leaked
Salman Khan's upcoming film Jai Ho first look is out, or is it? We came across a poster of Sohail Khan's film featuring his bade bhaiyya, but we wonder if its the original one or just a fan version of their favourite star's upcoming film. This film was earlier titled Mental, however on daddy Salim Khan's orders it was changed to Jai Ho, considering the film is set to release on Republic Day it fits perfectly. Going by the look of this supposed first poster, Salman is ready for a complete makeover onscreen. The actor's cool shades are replaced by serious looking reading glasses, however Sallu manages to look cool even in this frame. A far cry from his sexy shirtless avatar one can see him in a crisp white shirt. What hasn't changed for the Wanted Khan is his trademark turquoise bracelet. Apparently Salman plays a social crusader in the film and we don't know if that's why Salman has switched from his sexy look to a sombre one. And Sallu fans are indeed very very creative. We like their version of the poster.
However, we can't help but wonder, if this is how Salman will look in Jai Ho. We did spot Salman on the roads recently on a two-wheeler shooting amidst real crowd, he managed to surprise the onlookers. Is he planning a similar stunt on screen too? BollywoodLifers, you take a look at the pictures and let us know your views!