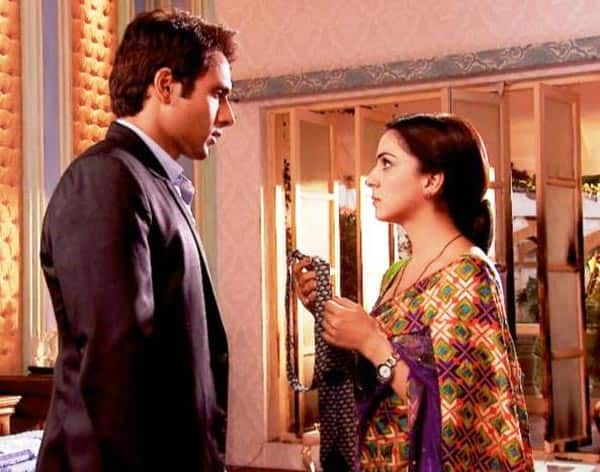 The story of Life OK's relatively new show is nothing new except for maybe the attitude of the lead female, which we like very much
Pakhi (Shraddha Arya) has successfully managed to tackle every challenge thrown at her by Anshuman (Iqbal Khan) and Lavanya (Rukhsar Rehman), her sister-in-law. In every way, Pakhi has proved that she is the ideal bahu for the Rathod family and wife for Anshuman. Luckily, he doesn't have to go through any tests like this, 'coz he would very obviously fail in them all.
In the upcoming episodes, Anshuman's son Ayaan will enter the house. Kids are known to be naughty, mischievous and troublesome. Even though Pakhi is ready to deal with him, it's not going to be an easy task. Ayaan will think that Pakhi is his new governess and since he hates governesses, he will try to spin trouble for her.
Ayaan will ask Pakhi to step of out his car and then order the driver to take off. He will then trick the driver and run away to create a panic situation. Once he comes back home, he will blame Pakhi of losing track of him and for being a careless governess. Anshuman will correct him and tell his son that Pakhi is not the new governess but his new mother.
This will shock the poor kid but will he accept Pakhi as his new mother, remains to be seen. Looking at the forthcoming plot, we are forced to compare it to gazillion movies that have a very similar plot from Parichay to Dil Tera Aashiq to Thoda Pyaar Thoda Magic – ring a bell?
Wethinks the makers should alter the plot a little and try something different, maybe then they won't have to end the show so soon. What do you think BollywoodLifers?