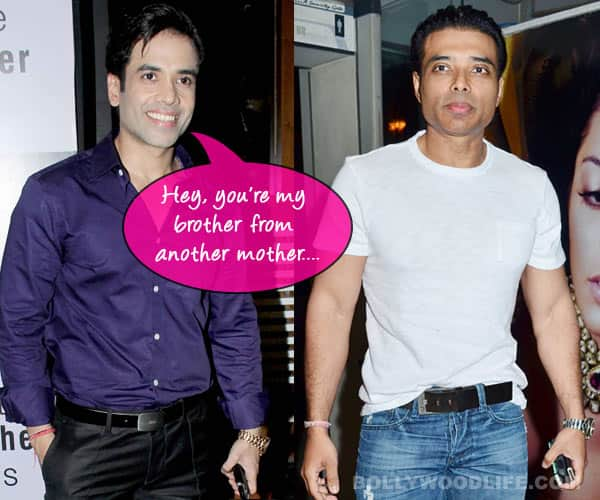 It seems that Jeetendra's son is fed up of giving flops and doing 'dumb' roles. He is going to produce the Hindi remake of Kanchana and it seems that Ajay Devgn will play the lead role which has shades of a transgender
Tusshar Kapoor and Uday Chopra have two things in common – firstly, a famous family name and secondly, being flop actors. It seems the Kapoor lad has added another similarity to the list – of turning into a film producer. He has bought the remake rights of the Tamil hit Kanchana, and this would be the first film to be produced under TK Films.
Released in July 2011, the film was a major box-office success and won actor Sarathkumar much acclaim for his portrayal of a transgender. The film will be directed by Raghava Lawrence, who also directed and produced the Tamil version. Ajay Devgn will reprise the lead role played by Lawrence. It has been known that Ajay's character would be possessed by three different spirits and one of them would have effeminate characteristics. It would sure be a great treat to watch the muscular actor portray such subtlety.
But, what is more interesting is that Tusshar Kapoor is himself not playing any character. We think it is best that he stays out and let the others act. The only thing that he does best is staying 'dumb'. It is good that he has taken the cue from Uday Chopra and decided to step away from acting. Maybe it's time BollywoodLifers – we should start calling them eternal brothers, haina?