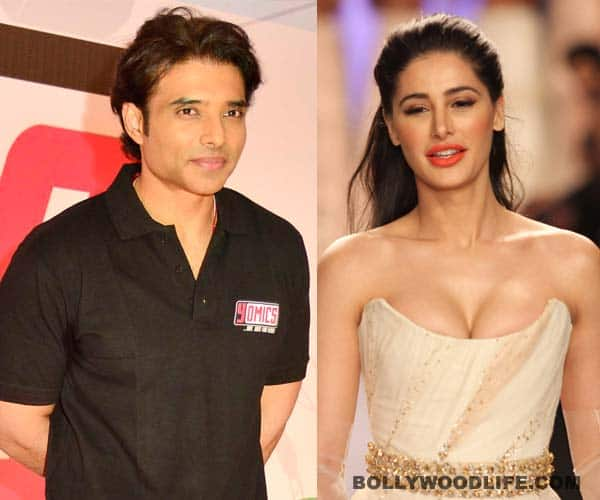 While the whole of B-town is hush-hush about the romantic equation shared by Uday Chopra and Nargis Fakhri, not many know about the trouble brewing in the duo's paradise since the two have dramatically different priorities in their starry lives
Uday Chopra and Nargis Fakhri are as different from each other as chalk and cheese. And hey, we are not mean enough to restrict our comparison to the duo's looks alone. We all know Uday is super rich and amazingly talented when it comes to handling his diligently followed Twitter account. Nargis on the other hand is super sexy, absolutely haughty and incredibly hopeless when it comes to expressing herself in front of the camera. Together Nargis and Uday make for a deadly couple, indeed!
The two might be wandering around sticking "we are just friends" labels on their starry sleeves, we all know that their closeness is beyond the F-word (friendship that is) and the mutual benefits the two are reaping out of their warm, discreet and close relationship is an absolute must to sustain this relationship…oops friendship!
But here's a major twist in the juicy tale. We hear that Nargis is an ambitious girl who loves to live her life on the edge. After making a swift entry into Bollywood, the leggy lass has set her sight on Hollywood now. Uday on the other hand, at 41, wants to settle down in his life since he is beyond fame and money. Not that he achieved either, on his own, but the guy has seen starts and superstars rising right before him through his papa's (and talented brother Aditya's) production house. Nargis is not particularly keen to tie the ceremonial knot as yet while Uday is looking for a proper wifey.
What makes things worse in this scenario is that Nargis's adventurous past that suggests that the babe had dumped her previous lover boys and love-life to live the way she wanted to-with no strings attached. And history, as we all know, has the tendency to repeat itself. Should Uday take a cue?