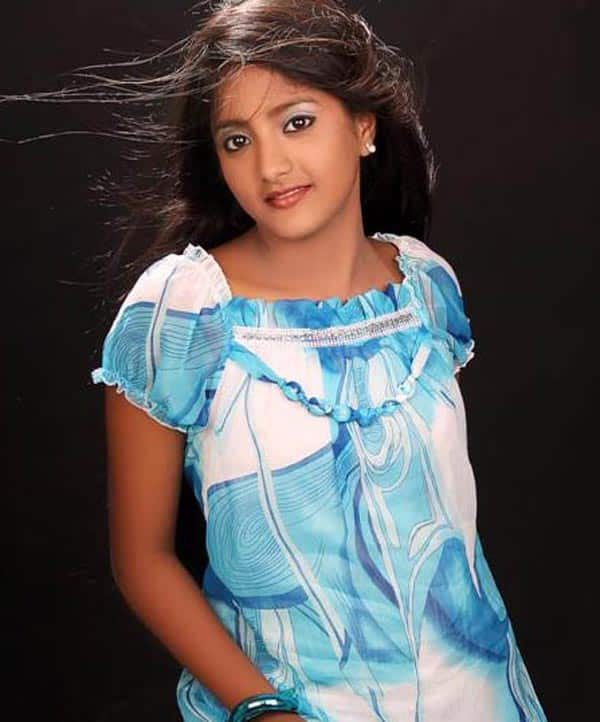 The young actor who was last seen in the historical show Jhansi Ki Rani, has been replaced in Zee TV's Khelti Hai Zindagi Aankh Micholi
Ulka Gupta is a young and talented actor known for her acting prowess. She plays Gautami Kapoor's spoilt brat of a daughter in Khelti Hai Zindagi Aankh Micholi and it seems to be inspiring her real life too. According to recent rumours, the actor is throwing her weight around and acting pricey on the sets of the show.
The first story we heard was, that Ulka demanded to be treated like the senior actor, Gautami. When Mrs Kapoor takes two days off, Ulka applies for four holidays. Then we heard that, despite being paid handsomely, the child artist shoots for only five hours a day. To this, her father Gagar Gupta countered, that his daughter shoots for 20 hours a day but she has recently resorted to doing only ten hours and applied for leaves because of her exams.
A birdie from the production house said that the makers couldn't keep fulfilling all her demands and hence, decided to replace the actor. Ulka's character, Ami in Khelti Hai Zindagi Aankh Micholi will now be played by Hally Shah of Alaxmi – Hamari Super Bahu fame.
Wethinks, an actor should never forget his or her place in the industry and compare oneself to senior actors, who have probably been in the industry for much longer. However, child artists taking holidays for their exams should be a condition included in their contract right from the beginning, so that such confusions do not arise in the future. There is no doubt that Ulka is a brilliant actor, but no matter how good one is, nobody is irreplaceable in daily soaps. What do you think BollywoodLifers?
ALSO READ
Do Dil Ek Jaan: Is the show taking a time leap or ending in February?
Who is Kapil Sharma's girlfriend?
Bigg Boss 7: Tanishaa Mukherji and Gauahar Khan in a new war of words!