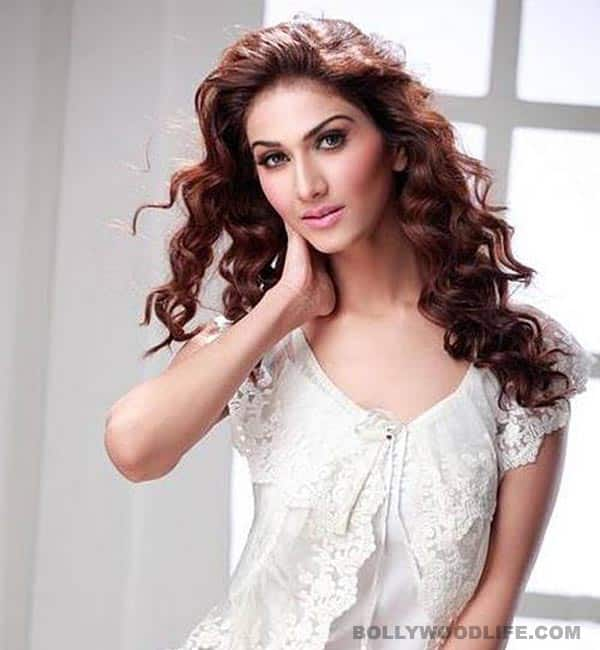 And if so, will she be as sensational a debutant as Parineeti Chopra and Anushka Sharma? We ponder over it
Vaani Kapoor has everything going for her. Apart from her Bollywood-ised surname, the lady is all set to get launched by the Yash Raj banner. And if our feathered friends are to be believed, Vaani landed bang in the middle of a Yash Raj Films project 'coz of her 'direct' approach. How? The lady, who dreamt of making it big in B-town, walked right into Aditya Chopra's office with her portfolio. And this gutsy behaviour was what floored Adi.
So when and where will we see Vaani now? The to-be actor will star opposite Sushant Singh Rajput in a movie. And no, this isn't the movie where Sushant stars with Anushka Sharma. But his chemistry with Vaani during the screen test was on par with the chemistry he shared with Anushka, or so says Maneesh Sharma, the director of this yet-to-be-untitled movie.
What's more, Vaani has even signed a three-film deal with YRF, just like the other prodigies of this production house. But does that ensure a rocking career for this newcomer? We worry about it because in her debut movie, Vaani will share a considerable amount of screen space with Parineeti Chopra. So doesn't she stand a risk of losing her limelight to the Chubby Chopra? Just a thought, we say.
But take a look at her, peeps, and tells us: Do you like Vaani Kapoor?